Posts Tagged 'Clara Jo'
posted by Andrea | 10/19/2017 | 35 comments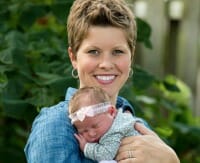 One of my favorite things about having a newborn is getting newborn pictures taken! I don't often pay for professional photos of my kids, but I've always paid for professional newborn photos because I just love looking back on how tiny they were.
Today I'm sharing Clara's newborn pictures (along with a handful of family shots… and even a few of the big kids!)
posted by Andrea | 10/12/2017 | 52 comments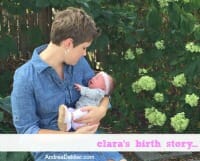 After weeks of daily contractions, I woke up on Monday, September 25, completely unphased by the fact that I felt more contractions. No big deal, just another day of waiting… or so I thought!
Clara may have arrived a full week "late", but her timing really couldn't have been more perfect!
posted by Andrea | 10/5/2017 | 47 comments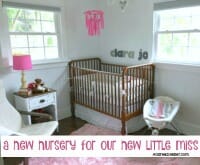 I've been waiting (not so patiently) to share Clara's mini nursery makeover on the blog… and today's the day!
I'm thrilled with how this room turned out — especially since I only had to buy 2 things to pull it off! Everything else was reused or repurposed from somewhere else in our house!
posted by Andrea | 09/27/2017 | 115 comments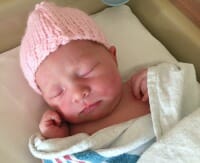 She's here! 
Meet the newest addition to the Dekker clan…Clara Jo!