November, 2012
posted by Andrea | 11/8/2012 | 22 comments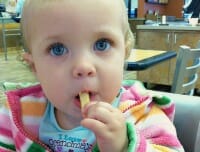 Everything in moderation…. I've both heard and said this phrase many, many times — I'm guessing you have too. It is true, you know.
Well, OK… maybe not EVERYTHING. But I think this phrase definitely applies to things like eating junk food and watching TV.
posted by Andrea | 11/7/2012 | 69 comments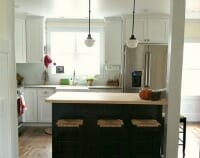 I've been waiting SO long to share our kitchen before and after pictures with you — and I know you've been patiently waiting for the after pictures as well.
Last week, our butcher block island counter arrived — which was the last thing we were waiting for. So the kitchen is officially finished! Come take a look!
posted by Andrea | 11/6/2012 | 27 comments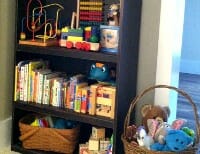 Christmas is right around the corner… and if you have children of any age, there's a pretty good chance they'll be getting at least a few toys this year.
If it's been a while since you've gone through your toys, make some time to get started this week. I just finished going through our toys… and I made a little room for more!
posted by Andrea | 11/5/2012 | 4 comments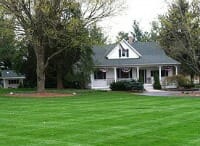 Every fall, about this time, Dave and I start to feel overwhelmed with all the home maintenance projects that need to happen before winter arrives. I'm sure all homeowners can relate!
Here are some of the projects we're hoping to tackle this fall…
posted by Andrea | 11/3/2012 | 8 comments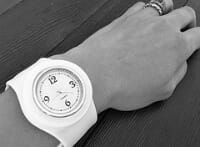 Normally, we all get 24 hours in a day — no more, no less. However, today is the one day each year when we squeeze out an extra hour — thanks to the end of Daylight Savings!
So what will you do with your extra hour?
posted by Andrea | 11/2/2012 | 487 comments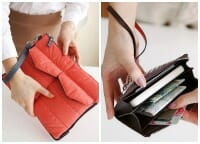 I've been looking forward to this weekend's giveaway for months now. I absolutely LOVE these products from Invite.L, and I know you will too!
Today, two readers will have a chance to win some fabulous "tech" organizing tools!
posted by Andrea | 11/1/2012 | 10 comments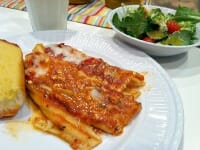 One of my favorite comfort foods is pasta — any type of pasta, any type of sauce. I love pasta! It doesn't hurt that almost all pasta dishes are simple to prepare, made with frugal ingredients that I almost always have on hand, and they freeze well!
Today, I'm sharing a new favorite pasta recipe and a super simple tip for stuffing pasta shells.