July, 2013
posted by Andrea | 07/2/2013 | 23 comments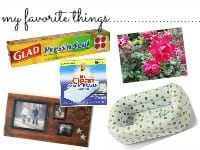 The start of July always makes me feel like summer is rushing away.
We'll be spending time later this week celebrating 4th of July with family and friends, and then we're gearing up for a week at the cottage with Dave's family. But first, I'm sharing a few more of my favorite things with you!
posted by Andrea | 07/1/2013 | 19 comments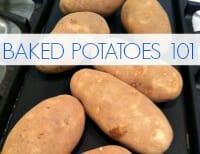 Dave and I are huge potato fans — and since potatoes are one of the very few things Nora will actually eat, we eat potatoes A LOT. Nora's favorite is mashed potatoes, but Dave and I are pretty big on baked potatoes — specifically loaded baked potatoes.
Today, I'm sharing a bunch of different ways to bake potatoes, our favorite potato toppings, and how we use baked potato leftovers.