October, 2013
posted by Andrea | 10/7/2013 | 49 comments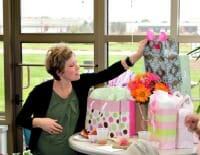 As you probably know by now, I'm a big fan of saving money whenever I can, using coupons, finding great deals, etc. etc. — and that philosophy transfers over to my gift giving as well… but only to a point.
I personally think there is a distinct difference between giving frugal gifts and cheap gifts — and today's post is based on this topic and a few recent emails I've received on this topic.
posted by Andrea | 10/4/2013 | 30 comments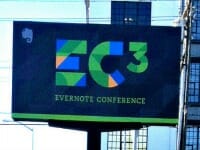 I'm super excited to share that my 2-day blogging trip to San Francisco for the Evernote Conference super awesome, AND that Nora handled it MUCH MUCH better than any of us expected.
While it wasn't exactly "restful," it was re-energizing and relaxing to have a change of pace and to think my own thoughts all day. Also, chatting with grown-ups and eating food while it was still hot were nice bonuses too.
posted by Andrea | 10/2/2013 | 33 comments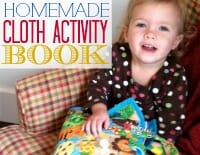 Now that it's officially October, I find myself frequently thinking about Christmas gift ideas. Two gifts I've ALWAYS been an advocate for are clutter-free gifts and educational gifts — especially when it comes to gifts for kids.
Today I'm sharing a really fun educational gift Dave's mom made for Nora — it would make a fabulous Christmas, birthday, or "just because" gift for any lucky child on your gift list!
posted by Andrea | 10/1/2013 | 13 comments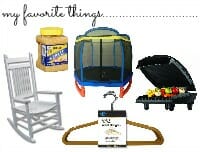 I had a really hard time choosing what to include in my Favorite Things post for October. I keep adding to my list of things I want to share with you all eventually — and seriously, for being a clutter-hating minimalist at heart, I sure have a lot of tangible things that I like!
Today's post includes the things I've decided to share with you for this month — but my list is already growing for next month!