June, 2016
posted by Andrea | 06/6/2016 | 28 comments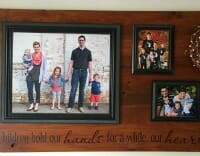 Last week included a fun Memorial Day parade, planting 400 annuals, picking the first veggies from our garden, and listening to ridiculous knock-knock jokes from Nora and Simon over and over and over again!
Only 3 more days until Dave is home for the summer!
posted by Andrea | 06/3/2016 | 44 comments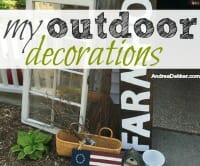 Now that we essentially have our yard set up the way we want it and our planting beds arranged accordingly, the next thing on my "to do someday list" is to add a bunch of decorative elements to our landscaping.
I realize it might sound a little crazy to "decorate our landscape" but as you'll hopefully see by the pictures in this post, a few non-plant elements really add A LOT to the look and feel of our outdoor spaces.
posted by Andrea | 06/1/2016 | 11 comments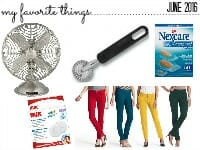 I'm sharing a few more of my favorite things — including my most favorite pants 🙂
I'd love to hear what things you are loving and enjoying right now too!