November, 2016
posted by Andrea | 11/2/2016 | 28 comments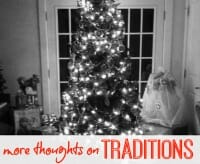 As many of you know, I'm a HUGE fan of basic systems and routines. I feel confident that my systems and routines help to simplify and streamline almost every single aspect of my life.
However, when it comes to "traditions" my feelings are slightly different…
posted by Andrea | 11/1/2016 | 26 comments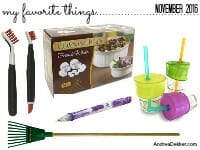 It's November! That means Nora's birthday is only a couple weeks away… and it means I'm back with a few more of my favorite things!
Three of my favorites are less than $10… and one was from our local thrift store for a buck!