January, 2017
posted by Andrea | 01/4/2017 | 15 comments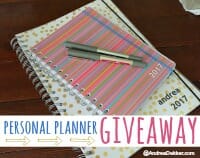 As many of you know, I love my Personal Planner and have ordered that brand for the last several years.
Since my Personal Planner giveaway is always so popular, I'm back with another opportunity for you to win their newest A4 planner – perfect for those of you who want to get a little more organized in the New Year!
posted by Andrea | 01/3/2017 | 20 comments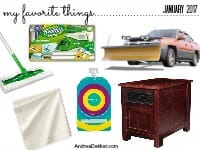 Another new month and YEAR… which means I'm sharing a few more of my favorite things (not listed = a teacher-husband who is home all Christmas break!)
As always, be sure to check out some of my favorite things from past months and share your favorite things in the comments!
posted by Andrea | 01/2/2017 | 23 comments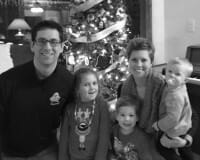 Happy New Year!
It was so nice to take a week off and enjoy a slower pace over the holidays — but I'm excited to be back! Come take a peek at what we did over our break!