May, 2017
posted by Andrea | 05/4/2017 | 19 comments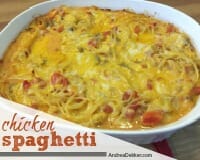 A few weeks ago, I had a craving for chicken spaghetti. I searched Pinterest, mashed a few recipes together, and substituted with the ingredients I had in my house… in my opinion, the results were a pretty solid success!
If you'd love another quick and easy recipe to add to your weeknight roundup, give this one a try!
posted by Andrea | 05/3/2017 | 57 comments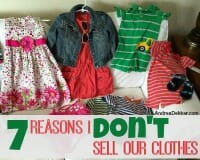 Due to my frugal nature, my love of buying and selling on Craigslist, and the fact that I purge regularly, I'm often asked about how and where I sell my clothing and our kids' clothing.
Most people are surprised when I explain that I don't sell any of our clothes… today, I'm sharing why!
posted by Andrea | 05/2/2017 | 32 comments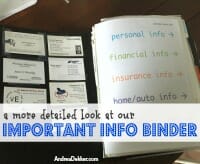 Ever since I first shared our Important Information Binder, I have gotten so many questions, comments, and emails asking for more specific information about what exactly we keep in our binder — what documents, what information, etc.
At first, I didn't want to answer these questions as I felt they were too personal — but then I realized that my main goal for sharing our binder was to help others get their information as organized as possible. So today, I'm sharing exactly what we keep in our important information binder.
posted by Andrea | 05/1/2017 | 28 comments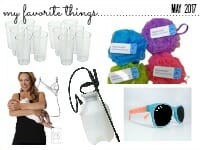 One of my favorite posts to write every month is my "Favorite Things" post!
I'm back today with a handful of favorites — I think there really is something for everyone on my list this month!