July, 2017
posted by Andrea | 07/4/2017 | 21 comments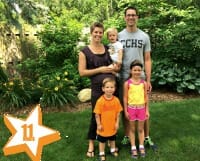 Happy 4th of July to everyone in America! 
Today I'm sharing several patriotic recipes, fun patriotic pictures of my kids throughout the years, a patriotic home tour, and so much more!
posted by Andrea | 07/3/2017 | 15 comments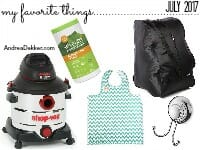 We have been thoroughly enjoying our summer so far, and look forward to several more weeks of down-time at home together — along with 1 more vacation with Dave's family.
In the meantime, here are a few more of My Favorite Things.