January, 2018
posted by Andrea | 01/4/2018 | 27 comments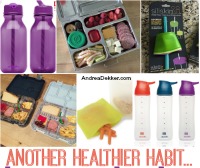 For the past several years, I've been diligently working to SLOWLY incorporate several healthier habits into my family's daily life… and this year, I've decided that my "healthier habit" will not only be more nutritious for my family but also "healthier" for the environment.
I'm doing my best to pack low-waste lunches, and I'm sharing lots of great ideas and products in today's post!
posted by Andrea | 01/3/2018 | 15 comments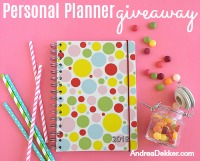 I'm not sure I can get away with starting another New Year without sharing another Personal Planner giveaway and discount code here on my blog!
If you're in the market for a new planner, I would highly recommend trying a Personal Planner this year!
posted by Andrea | 01/2/2018 | 17 comments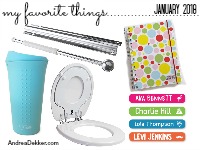 As much as I love the holiday season, I'm fairly confident I love January even more (I literally took all my Christmas decorations down on Christmas night!)
I love getting back to my "normal" routine again, I love purging and paring down after 2 months of accumulating, and I love sharing a few more of my favorite things with you!
posted by Andrea | 01/1/2018 | 12 comments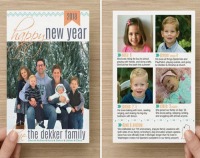 Happy New Year!
I'll be back to my regular blogging schedule tomorrow (with another one of my Favorite Things posts) but in the meantime, I wanted to make sure I shared our 2017 holiday card with all of you.