June, 2018
posted by Andrea | 06/5/2018 | 32 comments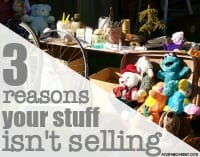 Today's post is a repost from one I originally published in 2015…
I'm re-sharing today as I know so many of you are hoping to sell some of your unneeded things this summer. If that sounds like you, I hope the 3 ideas in today's post will be helpful!
posted by Andrea | 06/4/2018 | 22 comments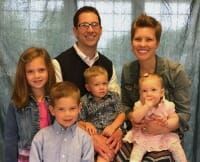 It's officially Summer Vacation for the Dekker family, and we started off with a week FULL of fun (and a decent amount of work too!)
Today I'm sharing updates on our bathroom renovation process (yay!), my tentative summer blogging plan, our super simple menu, and a bunch of pictures of what we've been up to lately.
posted by Andrea | 06/1/2018 | 17 comments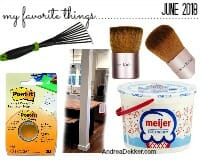 Summer vacation…. THAT is definitely one of my favorite things! And it just so happens that Dave's summer vacation starts today! 
Today I'm sharing a few more of my favorite things… one of which requires the consumption of large quantities of ice cream. 🙂