July, 2018
posted by Andrea | 07/5/2018 | 14 comments
If you're looking for a ridiculously simple, make-ahead, no-bake meal (or snack) for hot summer days, these Cheesy Chicken Ranch Wraps are what you want (say that 5 times fast!)
posted by Andrea | 07/4/2018 | 12 comments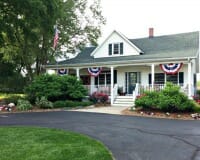 Happy 4th of July!
Instead of a normal post, I wanted to simply pop in to share a few pictures of our landscape today — complete with almost 700 red, white, and blue annuals!
posted by Andrea | 07/3/2018 | 5 comments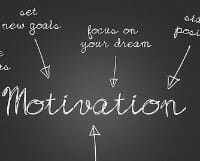 Over the past 8+ years of sharing my passion for simplifying, streamlining, cleaning, organizing, decluttering, and improving the look, feel, and function of a home, I have noticed something fairly interesting about motivation.
If you're struggling to get AND stay more organized, I hope today's post offers a little more clarity (and hopefully a little more motivation too!)
posted by Andrea | 07/2/2018 | 17 comments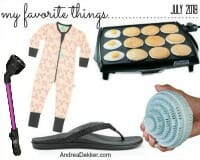 Our summer is rolling along quickly, and we've crossed so many things off our "summer fun list" already. Dave and I have crossed many things off our ginormous summer to-do list as well!
Crossing things off my list is definitely one of my "favorite things"… today I'm sharing a few more!