August, 2018
posted by Andrea | 08/7/2018 | 12 comments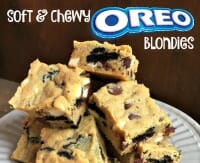 Blondie bars are a fantastic alternative to regular brownies, they are much faster than making cookies, and they are a great substitute for peanut-butter-laden desserts that aren't allowed in most schools.
In an effort to grow my list of blondie recipes, I combined a few of my favorite bar recipes to come up with these amazingly delicious Oreo Blondies.
posted by Andrea | 08/6/2018 | 22 comments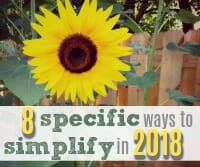 As I was thinking about different posts I'd still like to write over the summer, the idea came to me to share some simple, specific, doable ways we can ALL simplify various parts of our homes, schedules, lives, etc. in the remainder of the year.
I originally wanted to share 18 tips (for 2018) — but that seemed a little overwhelming! I settled on 8 instead!
posted by Andrea | 08/3/2018 | 33 comments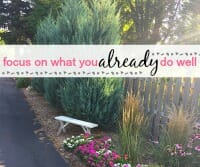 Something I've been thinking quite a bit about over the past few months is how we (essentially all humans) naturally seem to focus on all the things others do better than us, instead of feeling satisfied with what we already do well.
Today I'm sharing a few examples from my own life… as well as some encouragement to pause and consider all the things you currently do really well (your list is probably longer than you think!)
posted by Andrea | 08/2/2018 | 44 comments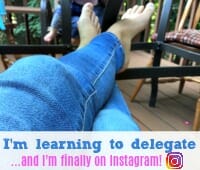 I realize delegating is not always an option; however, I can speak from experience that it IS an extremely effective way to simplify.
Today I'm sharing how I've simplified my business and personal lives by delegating some of my unloved responsibilities to others (this means you, social media!) I'm getting more done in less time, focusing more energy on the things I'm good at, and enjoying more freedom to pursue my own passions!
posted by Andrea | 08/1/2018 | 14 comments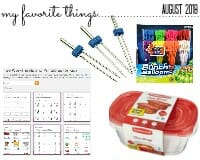 The past week has been much cooler and less humid. We've enjoyed having the windows open most days, AND the cooler temps at night — both of which are some of my favorites (especially since we were running the air conditioning most of the month).
Today I'm sharing a few more of my favorite things!