November, 2018
posted by Andrea | 11/2/2018 | 57 comments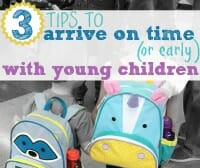 As I was talking with friends the other day, something they mentioned sparked an in-depth conversation about the things Dave and I do to help us get out the door and to our destination on time (often early) even with our children in tow.
My 3 tips really aren't all that revolutionary — however, they are simple tactics we can all implement into our daily lives… and they work! If you struggle to arrive on time, try my tips and see if they help! 
posted by Andrea | 11/1/2018 | 25 comments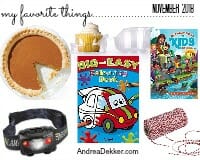 Just 7 "short" years ago, I was anxiously anticipating the arrival of our first baby! Now we are anxiously looking forward to Nora's 7th birthday (on Thanksgiving day!) We'll celebrate one of our favorite girls on my most favorite holiday of the year — I can't wait!
Today I'm sharing a few more of my favorite things!