January, 2019
posted by Andrea | 01/7/2019 | 12 comments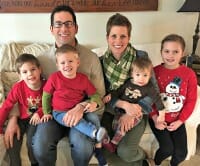 I hope you all enjoyed some part of your holiday season — even if it's just the fact that the holidays are now over and won't be back again for 11 months (no shame!!)
Today is our family's first day back at school after a super fantastic 2-week-long Christmas break — I'm sharing more about our Christmas break in today's post! 
posted by Andrea | 01/4/2019 | 24 comments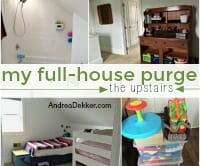 Now that the New Year is finally here, I'm happy to report that I did successfully purge every single room, closet, dresser, cabinet, and shelf in my home over the past 16 weeks. 
Honestly… I got rid of SO MUCH MORE than I thought I would, and I'm sharing the final update on the blog today!
posted by Andrea | 01/3/2019 | 25 comments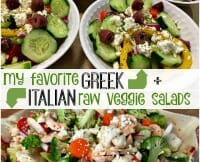 Today I'm sharing TWO of my favorite raw veggie salads. They are both SO flavorful, and an easy way to enjoy raw veggies without a lot of work or extra ingredients.
If you're a salad-lover, I have a feeling you'll like these salads too — even if it is a little strange to have a "salad" with no lettuce!
posted by Andrea | 01/2/2019 | 27 comments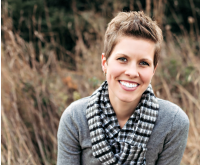 On an average day, I accomplish more by 8am then I do for the rest of the day. Part of the reason for this is because I wake up early, but another huge factor in my morning productivity is that I plan ahead to set my mornings up for success.
Even if you're not a morning person, the concepts in this post can be applied to your life to help you make the best use out of YOUR most productive hours of the day!
posted by Andrea | 01/1/2019 | 17 comments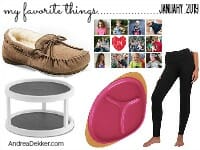 HAPPY NEW YEAR, FRIENDS!!!!
I had a fabulous "week away" from my computer, the blog, social media, and even from most of my emails… but I'm excited to get into a better routine again.
Of course, you know that another new year (and month) means another new list of my favorite things!! Feel free to share some of YOUR favorite things in the comments!