February, 2019
posted by Andrea | 02/4/2019 | 26 comments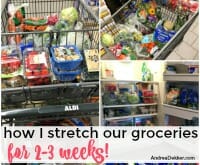 Over the past 12-18 months — as our family has tried to eat significantly more fresh produce — I've been asked over and over and over again how I make this work without going back to the grocery store every other day.
Well, believe it or not, I often only get groceries every 2 to 3 weeks! Today I'm sharing how I make this work without wasting valuable produce.
posted by Andrea | 02/1/2019 | 43 comments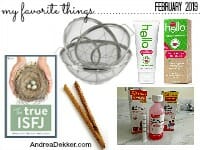 Thanks to a huge storm, Dave and the kids had THE ENTIRE week off of school for snow/cold days!
A full week of snow days is definitely one of my favorite things… today, I'm sharing a few more favorites!