March, 2019
posted by Andrea | 03/5/2019 | 34 comments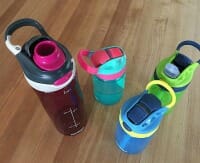 If you're looking for an extremely simple, frugal, and quick "fix" for many common ailments like dry skin, headaches, chapped lips, low energy, restless legs, etc. my suggestion is to first DRINK MORE WATER every single day! 
I've been amazed, time and time again, how a few extra glasses of water will completely eliminate so many of these annoying symptoms!
posted by Andrea | 03/4/2019 | 19 comments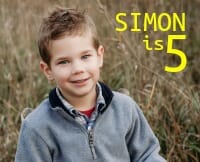 As of 12:20 this afternoon, Simon will officially be 5 years old! 
Come check out his very low-key superhero birthday party, and some of my favorite pictures of him over this past year!
posted by Andrea | 03/1/2019 | 18 comments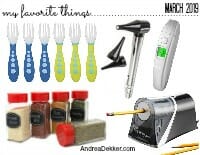 It's March!! — which means a big birthday for one of my favorite "big" boys! We're celebrating Simon's 5th birthday tomorrow (with donuts, of course!) Can you believe it?! His always-sharing, always-giving personality is one of my favorite things about him. That… and his eyes when he smiles! 
I'm sharing a few more of my favorite things in today's post!