June, 2019
posted by Andrea | 06/4/2019 | 11 comments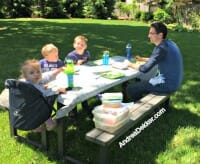 Summer is here… well, almost! Nora has 2 more days of school left and then the "lazy days" of summer are officially here!
Come read about what we've been up to these past few weeks, some of our upcoming summer plans (we're trying camping for the first time!), and all the food I've been making and baking (I got a sourdough starter!)
posted by Andrea | 06/3/2019 | 18 comments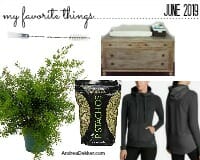 Summer break is officially here! Dave is completely finished with his school year, his classroom is cleaned out, and all his grades are entered. We're looking forward to hanging out at home for the next 10+ weeks… that's one of my favorite things for sure!
I'm sharing a few more of my favorite things in today's post!