October, 2019
posted by Andrea | 10/7/2019 | 21 comments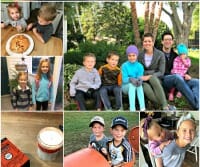 We're 7 weeks into the school year already and so far, things are going quite well in the world of 2nd grade, Kindergarten, Preschool, and Pre-Calculus! 🙂
Today I'm sharing a peek into our week — what I'm reading, what I'm purging, what I'm baking, what the kids have been up to, our weekly meal plan, and lots of cute pictures!
posted by Andrea | 10/4/2019 | 18 comments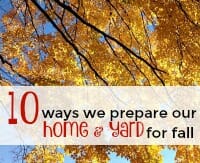 Now that October is officially here, Dave and I have started the process of cleaning up the outside of our home and yard.
I often feel overwhelmed with everything we "need" to do… but then I remind myself to take a deep breath and "chilax" (as Dave says) because I know we will get it all done eventually!  Here are a few of the things we do before cold weather and snow hit.
posted by Andrea | 10/3/2019 | 61 comments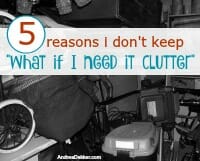 Do you have trouble purging when you think you MIGHT need something again in the foreseeable future?
I call this " What-if-I-need-it-clutter" and I hope today's post will give you the motivation you need to purge it once and for all!
posted by Andrea | 10/2/2019 | 9 comments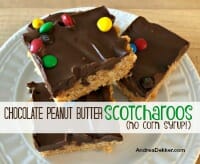 Scotcharoos are one of our family's most favorite sweet treats, and although I shared my recipe for Scotcharoos WITHOUT peanut butter several years ago already, it recently dawned on me that I've never actually shared my recipe for "regular" scotcharoos! 
That all changes TODAY! YUM!
posted by Andrea | 10/1/2019 | 29 comments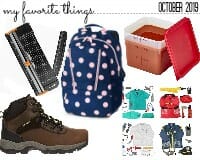 October is a good month… we're settled into the back-to-school schedule and the busyness of the first month is behind us, the weather is cooler but not cold, Candy Corn is on sale at almost every grocery store, and it's apple season in Michigan.
These are just a few of the MANY reasons Fall is my favorite season! I'm sharing a few more of my favorite things in today's post!