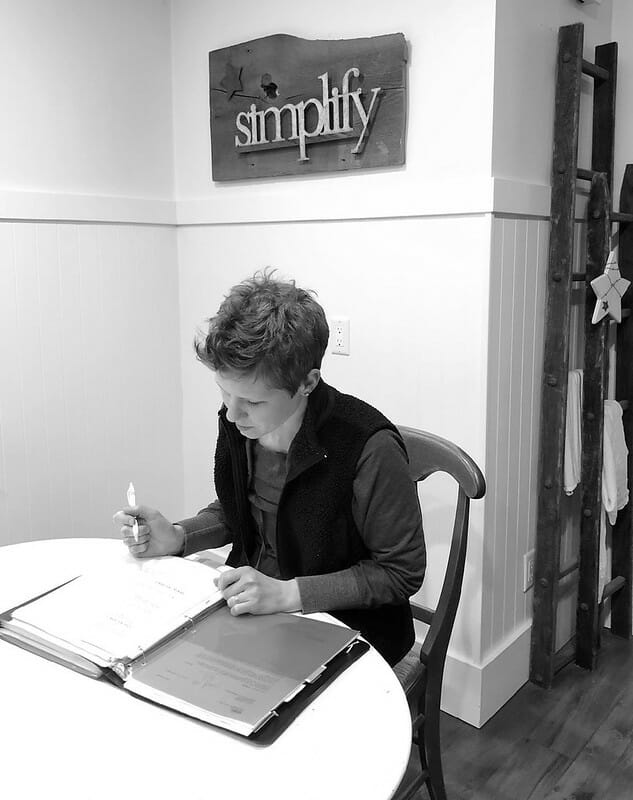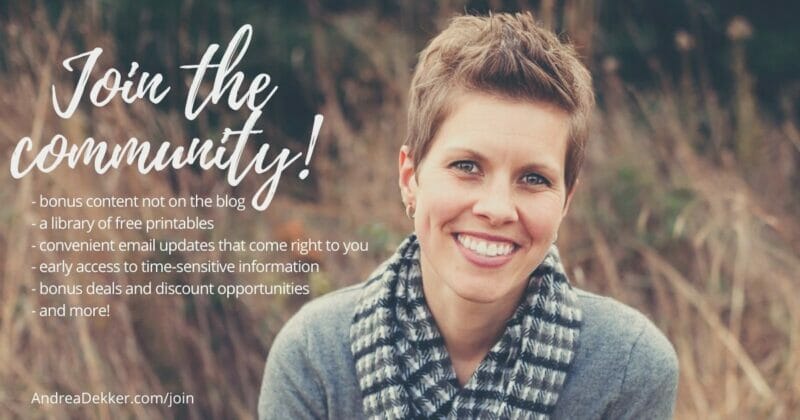 ---
This community of women is totally amazing and I'm honored to lead such a cool tribe!
As an exclusive member, you'll get:
immediate access to my library of free printables
additional weekly content not published anywhere else on the internet
early access to time-sensitive information
bonus deals and discount opportunities
priority in my inbox (I'll respond to your emails faster than most)
and much more!
I'm ALWAYS working on new ideas and concepts to help you simplify and organize your home and life, and this email community is the best way to make sure you don't miss out on any of them.
Want More?
Read my most recent blog posts.
Shop my favorite products for Simple Organized Living.
Browse my expansive archives (all the way back to 2010!)
Learn more about me, my family, our home, my business, and my passion for simple living.
Contact me <– links to all my social profiles found there.
Thanks so much for stopping by, I look forward to connecting with you SOON!
xo, Andrea