Posts Tagged 'desserts'
posted by Andrea | 03/13/2019 | 10 comments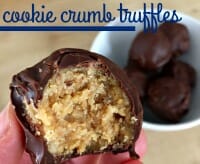 During my eat-from-the-pantry challenge last year, I used up various qualities of stale cookies, crackers, pretzels, cereals, bars, and brownies no one apparently wanted to eat anymore.
Miraculously, after mixing these stale crumbs with cream cheese and dipping them in chocolate, they were everyone's new favorite treat! I'm sharing the simple "recipe" in today's post!
posted by Andrea | 12/7/2018 | 30 comments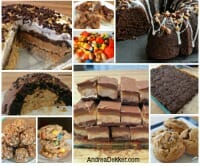 Today I'm wishing the happiest of birthdays to my most favorite person!
And in honor of Dave's birthday (which perfectly coincides with the holiday baking season) I'm sharing a bunch of his most favorite Chocolate + Peanut Butter Desserts. If you're on a diet, you probably don't want to read today's post!
posted by Andrea | 07/24/2018 | 14 comments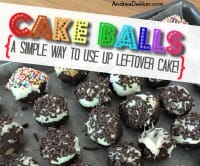 If you're looking for a super simple, super delicious way to use up any amount of extra cake and frosting, I have the perfect recipe!
These cake balls are SO quick and easy to make — and SO delicious. MUCH better than 5-day old birthday cake!
posted by Andrea | 06/19/2018 | 47 comments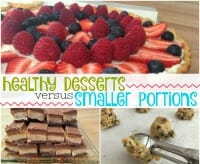 Over the past 8+ years of sharing recipes and menu plans, I have gotten a large number of comments and questions about the fact that our family enjoys quite a bit of dessert… as well as many requests for "healthier" dessert recipes.
Today, I'm sharing my thoughts on "healthier" desserts, as well as our family's "all things in moderation" approach to eating (small) sweet treats on daily basis!
posted by Andrea | 02/7/2018 | 15 comments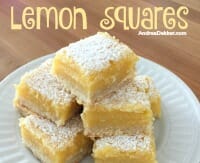 Although I love tangy lemon desserts, I haven't shared any on my blog in many years!
So today, after an almost 8-year lemon hiatus (on the blog, not in my real life), I'm back with a super delicious recipe for Lemon Squares (perfect timing for all the sales on citrus fruits!)