Posts Tagged 'giveaway'
posted by Andrea | 11/21/2019 | 25 comments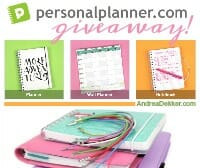 As you might remember, I ordered both a wall calendar AND a small planner last year… and while this 2-part system worked OK, I decided to switch back to just using a planner again this year.
I explain more in today's post — and I've got another Personal Planner giveaway (and discount code) for those of you who are anxiously waiting to order YOUR 2020 planner!
posted by Andrea | 09/5/2019 | 29 comments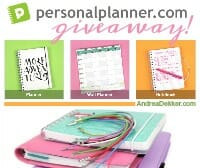 Since Dave always aligns his planners with the school year (and I know many of you do too) I thought it might be fun to offer a back-to-school planner GIVEAWAY from Personal Planner, my most favorite planner ever!
They have a few brand new layouts — one of which is perfect for how Dave uses his planner!
posted by Andrea | 08/22/2019 | 13 comments
Are you finished with your back-to-school shopping yet? We are, and it feels good to know the kids are ready to go for their first days of school!
If you're still looking for the perfect back-to-school shoes, check out the pediped website — I'm sure you'll find something you (and your kids) will love!
posted by Andrea | 12/5/2018 | 6 comments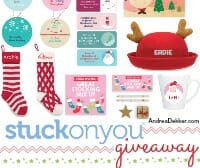 If you're looking for any type of cute, fun, out-of-the-ordinary personalized gift or stocking stuffer for someone on your Christmas list this year, Stuck On You has some REALLY cute products in their holiday section right now…
…and I just so happen to have a giveaway on the blog today!!
posted by Andrea | 11/29/2018 | 43 comments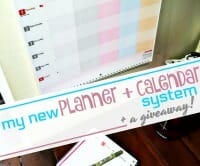 I've been using the Personal Planner for so many years now, and I truly can't speak highly enough about it. It has always worked for me, for my family, and for my business in every season of life! 
Today I'm sharing my newest Personal Planner system (a calendar + planner approach to 2019) as well as a Personal Planner giveaway and discount coupon!!