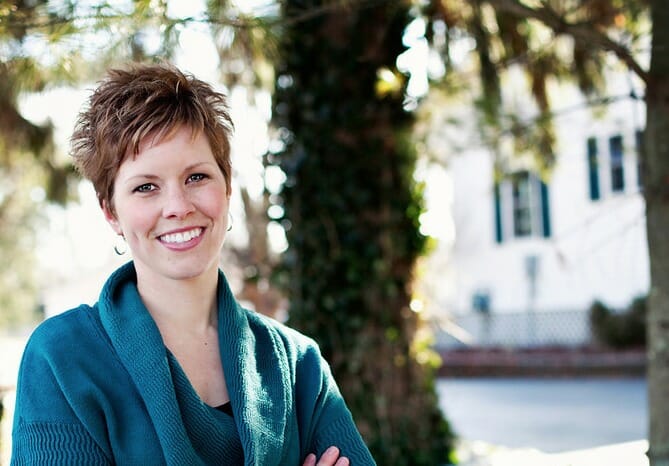 Thanks for your interest in partnering with Andrea Dekker!

Yes, this is supposed to say "WHAT" is Andrea Dekker, not "WHO" is Andrea Dekker. If you are interested in WHO she is, click here!
Andrea Dekker is a brand, a business, and a blog that focuses on simplifying REAL LIFE for real families with real budgets, real schedules, and real homes.
Food, files, finances, family, fun, and more — you'll find it all right here!
Readers and companies alike recognize and respect Andrea's authenticity, her real-life approach to everyday life, and her uncanny ability to simplify almost everything!
Andrea Dekker (the brand) launched in 2007 and the blog followed in 2010 — both continue to see incredible growth on a monthly basis!
Andrea has worked with top brands such as GE, Hoover, Energizer, Kitchen Aid, Hamilton Beach, Johnson & Johnson, Martha Stewart, Office Max, Pampers, Staples, Walmart, and more!

Would you like to partner with the Andrea Dekker brand?
Keep reading!

Exposure to a large audience of readers all looking for real life tips to simplify and organize their homes and lives
Brand association and awareness
Affordable rates to assure your investment is fruitful
High visibility throughout the Andrea Dekker blog, RSS Feed, and social networks

Current stats via Google Analytics
Average Monthly Pageviews = 506,000
Average Monthly Unique Visitors = 202,000
Twitter Followers = 2,500
Pinterest Followers = 12,000

There are a limited number of rotating 125 x 125 button ads AND 300 x 125 banner ads available in the "Recommended Resources" section of the right side rail. These ad spots are highly visible and the rotating ads discourage "ad blindness" by readers.
All ads begin on the 1st of each month.
Discounted rates are available for purchasing in 3 and 6 month intervals.
Custom packages are always an option.
Please, contact Andrea for current rates!

All reviews and giveaways must fit with the Andrea Dekker brand and must help readers to simplify some aspect of their home or life.
Here are a few things to consider if you are interested in a review or giveaway.
There may be a fee for giveaways if you are not a current advertiser

All giveaways must have a minimum value of $50.00
Shipping must be provided by your company or PR firm
All reviews will be written by Andrea
Negative reviews will not be published
Review products will not be returned
The review, giveaway, and links to your website will be published on the Andrea Dekker blog, RSS feed, Facebook, Twitter, and Pinterest.
Here is a sample of past review and giveaway posts.

If you are interested in any of these opportunities, contact Andrea for current rates and additional information.
We look forward to working with you!