Thanks for stopping by… and for your interest in my blog, my business, and my brand.
If you have a question, an idea for a blog post, or you just want to share a simple-living victory with someone who "gets it", please fill out the form below.
---
I'm a huge advocate for efficiency, so I'd be doing you a disservice if I didn't mention my amazingly supportive email community.
It's by far the BEST and most efficient way to stay connected with me and ensure that you don't miss any organizing tips, family-friendly recipes, or productivity hacks!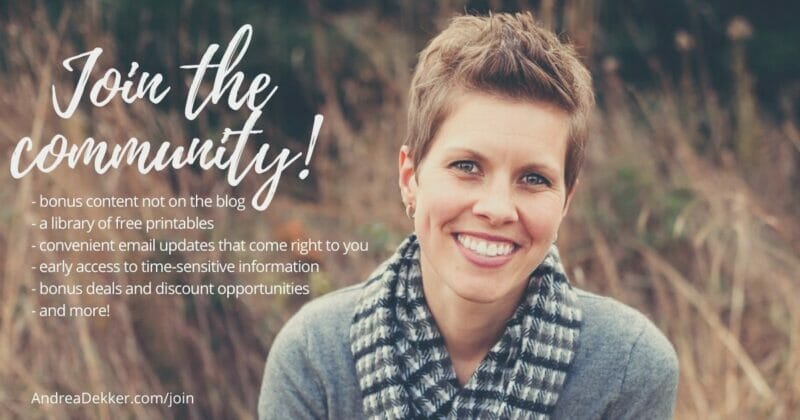 ---
Oh… and I LOVE snail mail!
Andrea Dekker
PO Box 13
Jamestown, MI 49427
Thanks so much for your continued support, I can't wait to hear from you!