---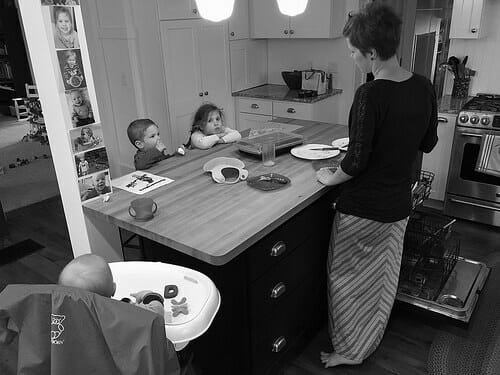 Welcome to my kitchen!
If you're looking for a quick dessert the whole family will love, delicious freezer meals you can make ahead, creative meal planning ideas, or even simple tips to preserve your own food, you've come to the right place!
My recipes are simple, delicious, family-friendly, and budget-conscious.
My recipes are easy enough for the busy home chef, delicious enough to impress your guests, and "normal" enough that even your picky eaters are bound to like something!
My recipes use common ingredients you will find in any grocery store (or in your pantry), most offer simple substitutions to fit your family's tastebuds, and many start with a boxed mix or some pre-made ingredients to help you get dinner on the table even faster.
My recipes are freezer-friendly, and most can easily be made ahead in double or triple batches to save you even more time.
My Food Philosophy:
keep it simple
plan ahead when possible
eat all foods in moderation
end every meal with dessert
Thanks so much for stopping by!
**Here's the full post (and printable recipe) for my 100% whole grain bread dough!
BROWNIES & BARS:
CAKES & CUPCAKES:
COOKIES:
PIES & TARTS:
OTHER DESSERTS:
**Are you baking and almost out of eggs? Here are a few simple egg substitutions for baking!
BEEF:
CHICKEN / TURKEY:
PIZZA:
PORK:
FISH:
VEGETARIAN:
OTHER:
**Here's my recipe for homemade croutons!
**This post explains how I reheat roasted veggies.