Welcome to AndreaDekker.com — a brand, a business, and a blog with the goal to Simplify and Organize every aspect of life for average people (like me and you!)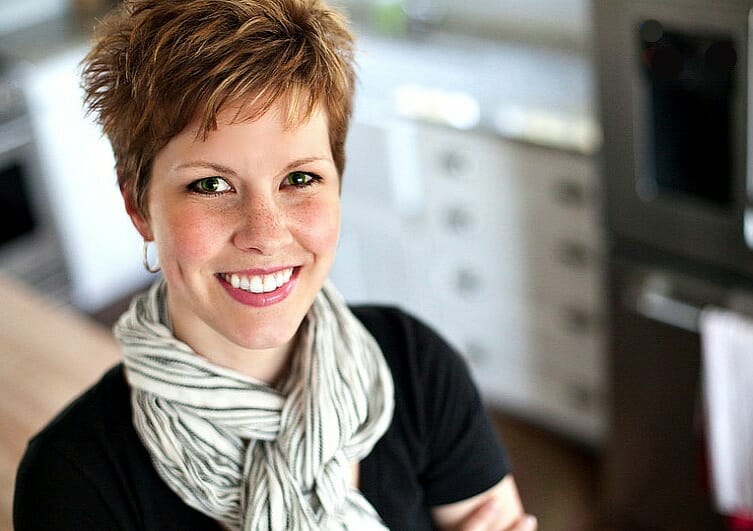 Meet Andrea:
I'm a wife, mother of 4, list-maker, meal planner, closet organizer, farmhouse renovator, lover of all things "white", and passionate life simplifier!
I'm a trained professional organizer and productivity specialist.
The first 6 years of my business career were spent working with clients in THEIR homes to help them get organized and better manage their time. It was my dream job (or so I thought.)
In 2012, I transitioned from working in client's homes to MY OWN home — running this growing blog and helping hundreds of thousands of women all around the world to organize their homes and simplify their lives (all while staying home with my 4 children and renovating our 130-year-old farmhouse.)
THIS is truly my dream job!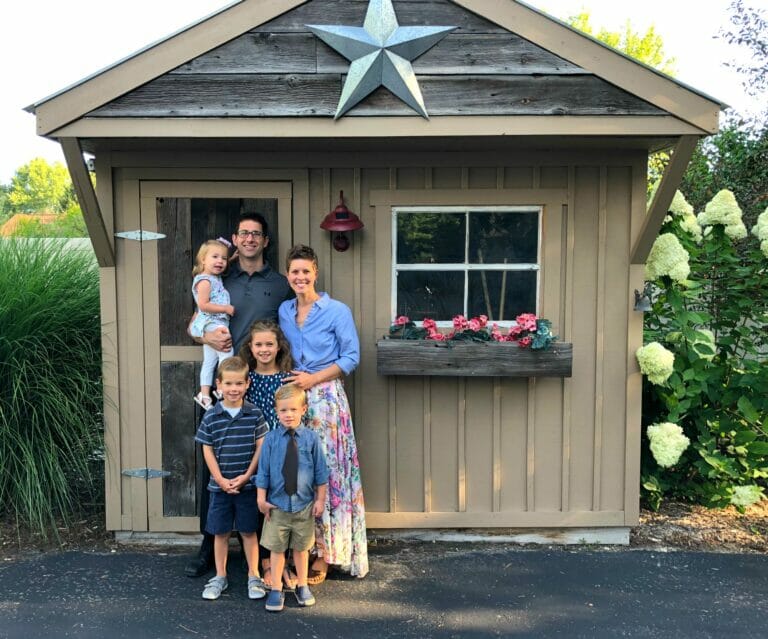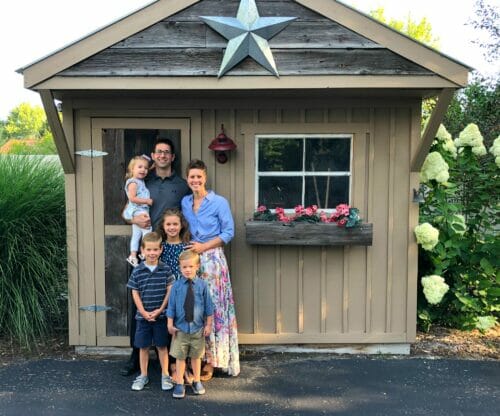 I am constantly on the look-out for ways to simplify and organize every aspect of my own life — the way I manage my time and money, the recipes I make, how I clean and organize our home, and especially in my role as a work-from-home mom, wife, and business person.
My hope is that the content you find here on AndreaDekker.com will motivate, encourage, and inspire YOU to get organized, simplify, live intentionally, and make purposeful positive changes in your home, your family, and your life.
If that sounds like something you're interested in, please consider subscribing to my email newsletter — it's packed full of information to simplify and streamline… as well as lots of free bonuses too!
Now grab a comfy chair and a cup of coffee… there's a TON of content in my Archives, and I'd love to have you stick around!
More About Andrea:
Scope out all my favorite things.
Try a few of my simple, delicious recipes.
Watch how I style my short hair.
Read more about my family.
Take a tour of our 130-year-old farmhouse, and read about how our home ended up in the center-spread of HGTV magazine!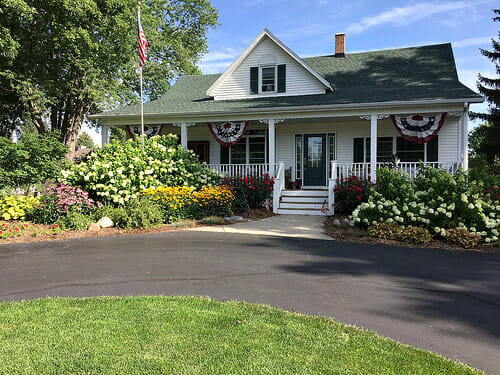 Simple Organized Living is my passion… thanks for letting me share it with you!
As a little extra motivation for those of you feeling STUCK and PARALYZED by where to start or what to do with the clutter in your home and life, I created a 20-Day Challenge to Simplify Your Life.
This challenge is totally FREE and thousands of like-minded women have already participated with incredible results!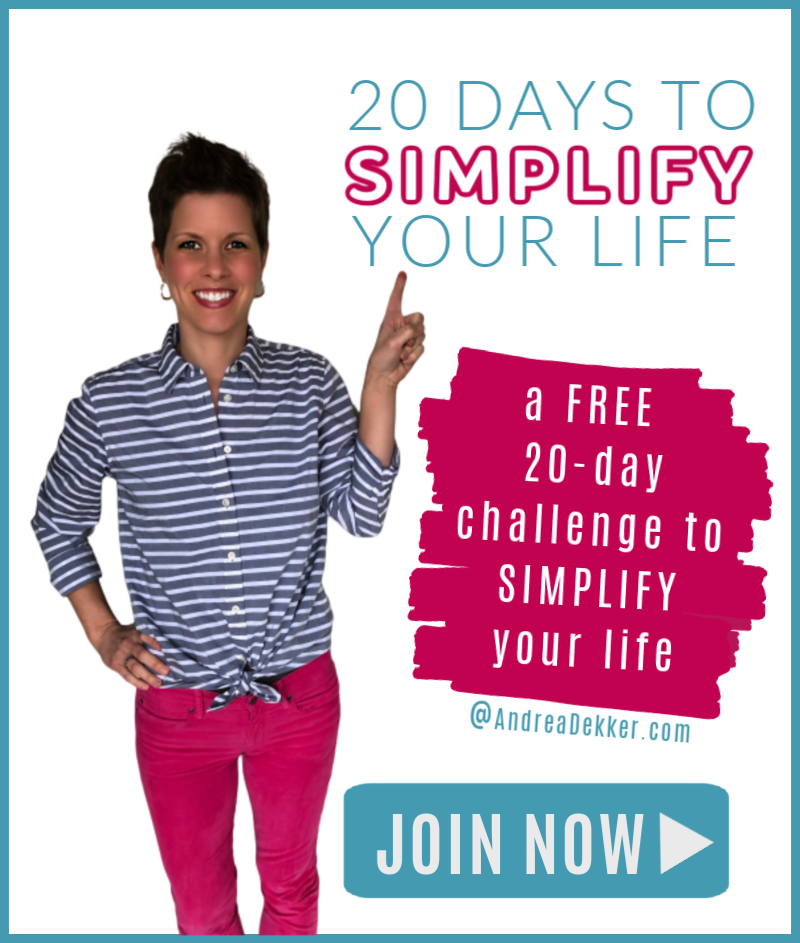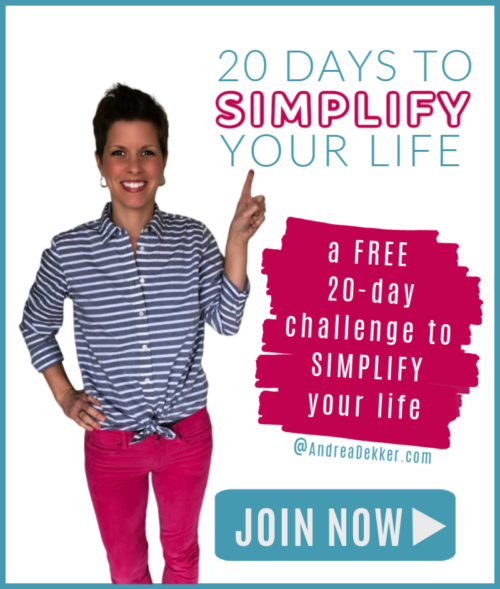 If you'd like something a little more "instant" than a 20-day challenge, I also have a FREE printable guide with 15-Minute Projects to help you simplify your home.
If you're a procrastinator or a perfectionist, or if you have a hard time motivating yourself to get started, THIS guide is what you need!