Welcome to my Huge Birthday Giveaway Celebration!!
Instead of receiving gifts this year, I've decided to give YOU an opportunity to win a bunch of awesome products I currently use and love. I've partnered with 26 amazing companies to offer 26 different giveaways for my 26th birthday. There will be multiple giveaways every day from June 13-18 — so make sure you come back!

You will be able to find all 26 Birthday Week Giveaways here — just keep scrolling down to view them all.
---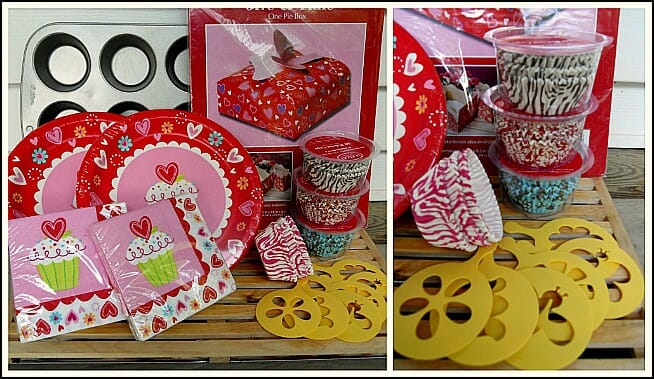 Giveaway #14: Sutton Gourmet Cupcake Party Pack
Today is my actual birthday — and what better way to celebrate than with this gorgeous cupcake party pack from Sutton Gourmet Paper. I wonder how many cupcakes I can eat today!
It's true, I love cupcakes, but I've often been frustrated in the past, when I purchase cute cupcake liners only to have them become blurry, faded, or smeared after the cupcakes come out of the oven. Thankfully, I recently came across Sutton Gourmet Paper liners, and now I no longer have that problem!
You can see the HUGE difference in the Sutton Gourmet cupcake liners vs. the competitor brands after the cupcakes come out of the oven.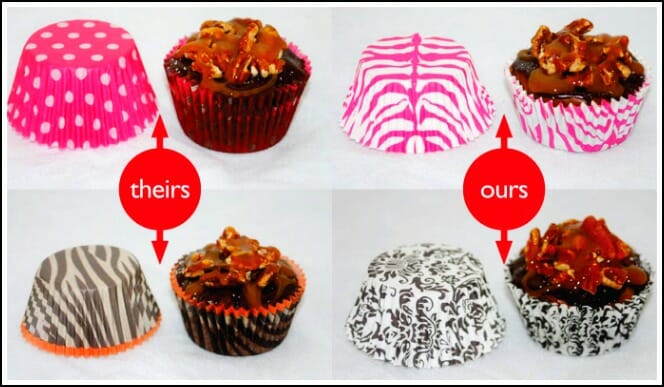 I've made many cupcakes using their liners and can attest to the fact that the colors and patterns REALLY DO stay perfectly crisp and clean.
I love these liners, and I know you'll love them too — which is why I'm really excited about this giveaway!
The Party Pack Giveaway Includes:
Two packages of party plates
Two packages of party napkins
Four 50-ct. cupcake liners in various patterns
Six cupcake decorating stencils
Enter to Win!
Simply answer the question below by leaving a comment on this post. You can even gain bonus entries for doing each additional item listed below (just make sure that you leave a comment for each one).
REQUIRED ENTRY:
Leave a comment — What is your FAVORITE cupcake flavor?
BONUS ENTRIES:
Follow Sutton Gourmet Paper on Facebok or Twitter
---
Just a reminder that any comments left on Facebook or Twitter will not count for my birthday giveaways, and you must provide a valid email address to be considered.
All giveaways during my birthday giveaway week will close on Monday, June 20, 2011 at 10:00 EST. The winners will be selected at random and announced via a full blog post on Tuesday, June 21. I will also notify all winners via email.