Uncategorized
posted by Andrea | 09/18/2018 | 14 comments
In a desperate effort to use up even more zucchini, I decided to shred up a bunch and put it into pasta sauce (with a variety of other veggies as well) — the results were SO tasty!
The kids just keep shoveling their beloved pasta into their hungry mouths… and I just keep adding more and more and more veggies. This super simple, quick meal is a win-win in my book! 
posted by Andrea | 09/10/2018 | 45 comments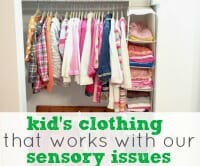 As many of you know, Nora struggled with several sensory issues as a baby and toddler. The doctors all told me she'd outgrow them by kindergarten… and for the most part, she did! The one area she still struggles with is clothing — she won't wear anything that doesn't "feel right".
Since we just recently purchased several new items of clothing for her, I thought I'd share some of the brands and types of clothing that seem to work well for us — in hopes that maybe it will help some of you with sensory kiddos in your life!
posted by Andrea | 06/28/2018 | 12 comments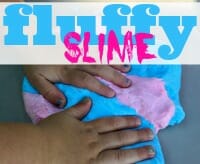 Nora has been begging to make slime this summer — however, it's SO messy, slimy, sticky, etc. that I really didn't want to deal with the mess.
Fortunately, I found a recipe for Fluffy Slime that was fairly quick and simple to make, creates virtually no mess when the kids play with it, and is just "slimy" enough to appease Nora's desire for slime at home!
posted by Andrea | 04/14/2017 | 22 comments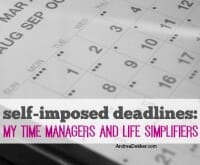 For as long as I can remember, I've set self-imposed deadlines for myself and my life — everything from school work and piano lessons as a child to blog work and home maintenance as an adult.
I do realize that self-imposed deadlines might not work perfectly for every personality type… but they sure do have a HUGELY positive impact on my own life… and today, I'm sharing a few reasons why.