Are you ready to clear the clutter from your home, simplify and streamline your schedule, create more time for the things and people you love, and reclaim your sanity?
If so, the Simplify Your Life 20-day Challenge Workbook is just what you need!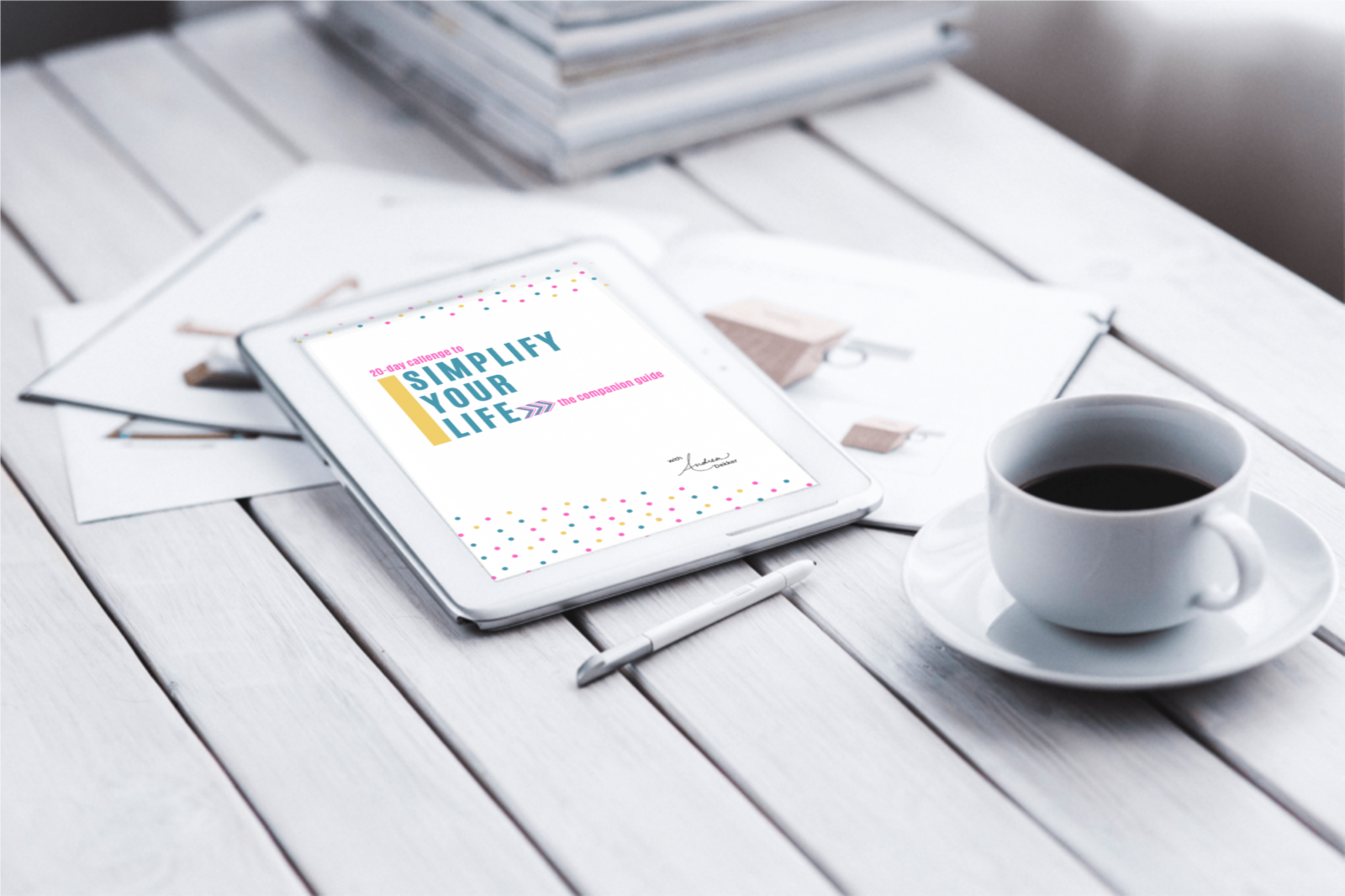 It's jam-packed with practical tips and useful information to help you simplify 20 areas of your home and life — everything from kitchens and closets to self-care and holidays… and SO much more!
Take a look at what's covered in this valuable resource: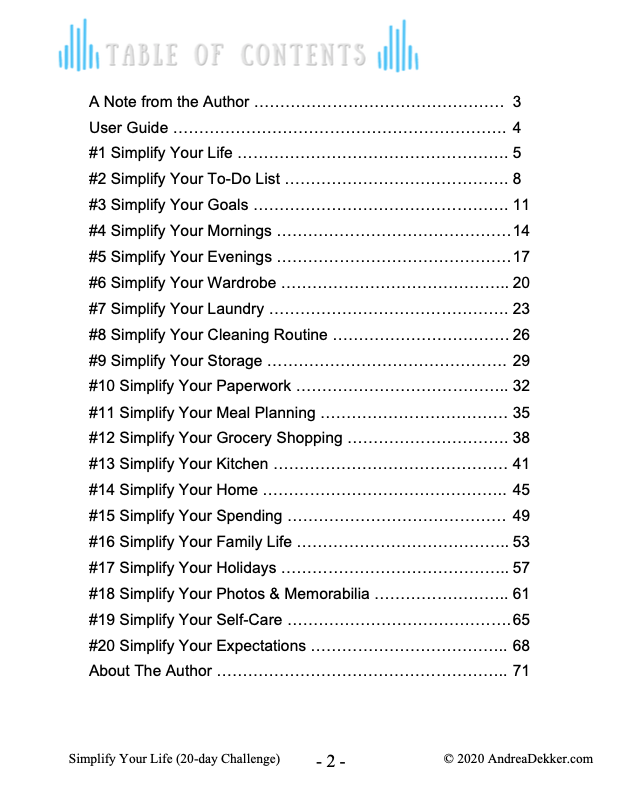 Each of the 20 challenges offers several Doable Action Steps to jump-start your progress immediately!
Each challenge also includes a Related Reading section with links to several articles and resources related to that specific topic. It's ideal for those who want to dive deeper into a specific challenge.
I've also included 9 bonus printables that tie in with various challenges AND a bonus PDF Quick Reference Guide — a perfect one-page cheat-sheet to hang on your fridge, your bathroom mirror, in your closet, etc.
Don't wait! Snag your copy at the discounted price today!
Here's what others have to say…
Thanks to this resource (and reading Andrea's blog for years) I have been able to reclaim my home from piles of clutter, gain extra hours in my day, and have more time to enjoy my family and my favorite hobby… reading!
This content has been a life-changer for me! I recommend it to all my friends!
Suzanne W.
Andrea's content and writing style is a breath of fresh air in today's online world. So simple, so refreshing, so practical!
I can't recommend the Simplify Your Life eBook and challenge strongly enough. It has been a huge asset to my home, my life, and my family!
Amy M.
Before I took the 20-challenge, my days were filled with stress, my home was filled with clutter, and my life was out of control.
Thanks to Andrea's consistent encouragement to DO ONE THING, I have made a huge amount of progress and am well on my way to a simpler, more organized home and life!
Julia P.
Once you download the eBook PDF, you may read it on any of your favorite devices, save it to your computer, or print it as a hard copy.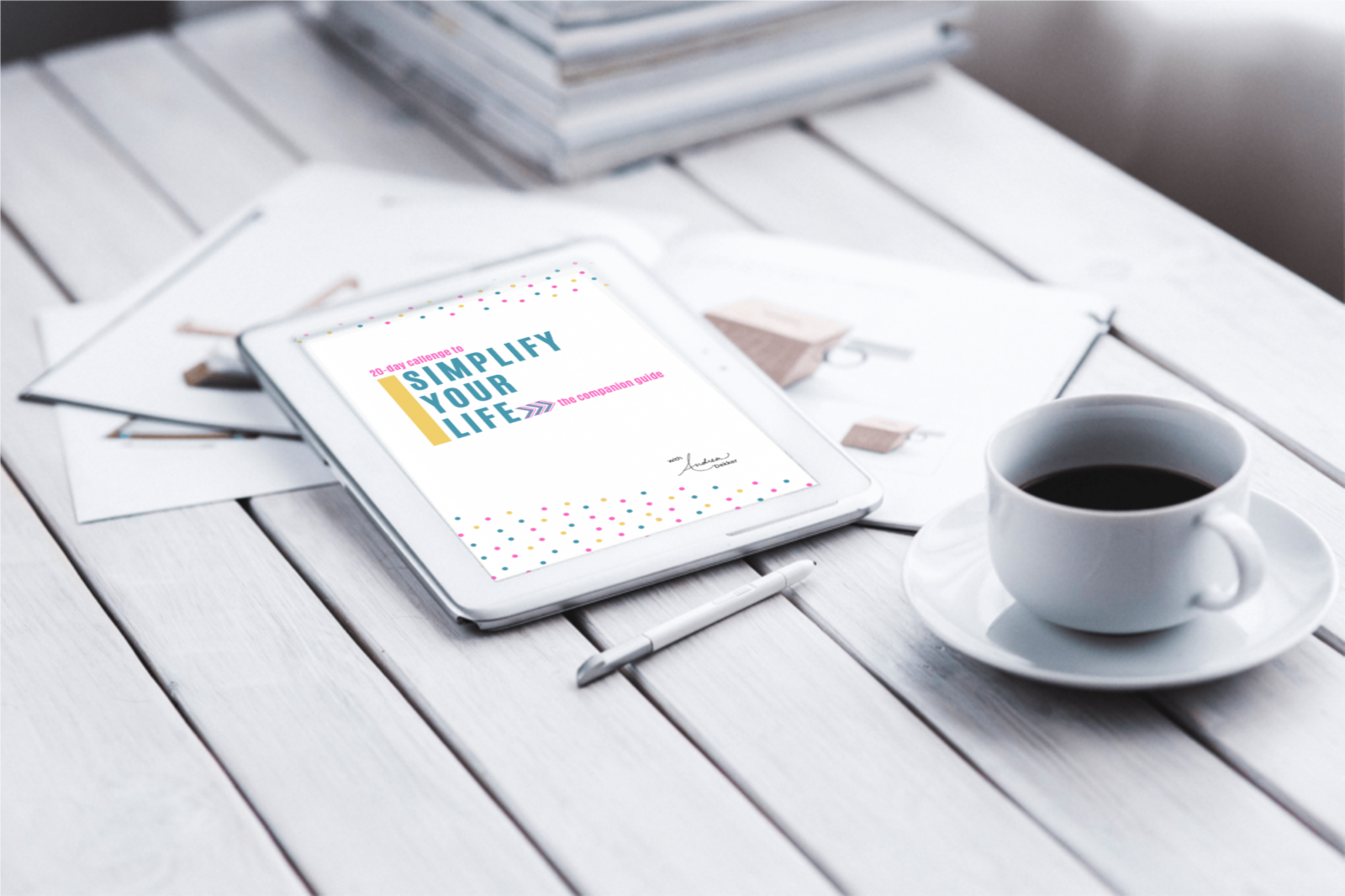 Frequently Asked Questions:
Can I Return an eBook Purchase?

Due to the low price and the fact that you can't actually return a digital download, I am not offering refunds at this time.
If you have a special circumstance, please email me directly at andrea@andreadekker.com
When will my product(s) arrive?

Once you complete the checkout process, you will receive an email from me almost immediately. That email will contain the links to download, save, and/or print your documents.

Please contact andrea@andreadekker.com if you have questions or if you don't receive your document(s).
Will I receive a physical book?

No. This document is a digital eBook. Upon purchase, it will be emailed to you as a PDF file. If you would like to print it, you may do so at any point. Otherwise, you may read it from your computer, smartphone, or tablet.
Why does it ask for my email address?

We need your email address to send you the PDF files. We will not sell your email or send any spam. If you would like to be added to our mailing list, feel free to subscribe below.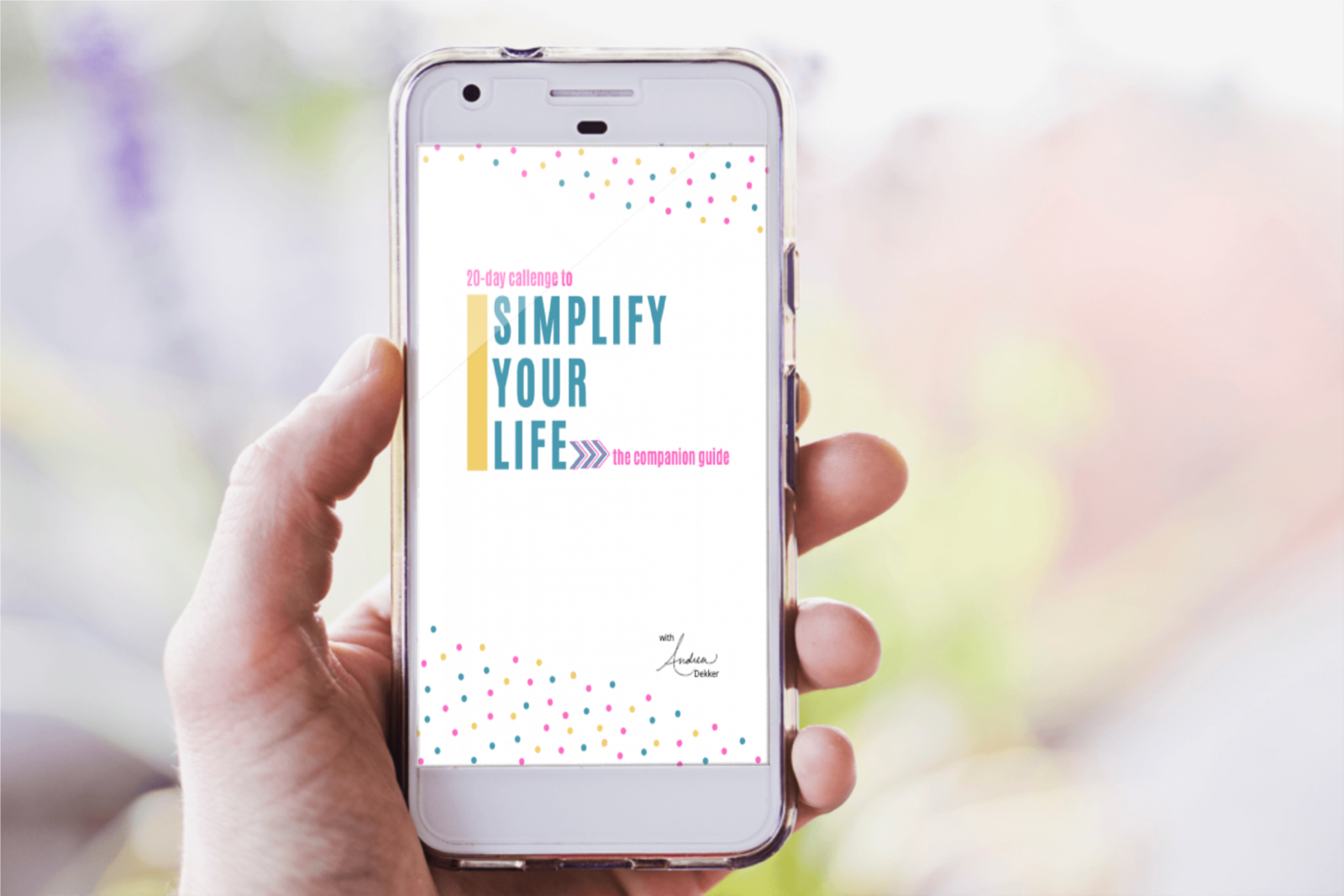 Thanks For Your Support!
This online community is SO incredibly amazing, generous, and supportive.
Over the last decade, I have been beyond blessed by your encouraging emails, helpful comments, inspirational stories, and heartfelt concern for my family and myself.
I'm SO thankful for you and for your continued support of me, my family, my blog, and my life!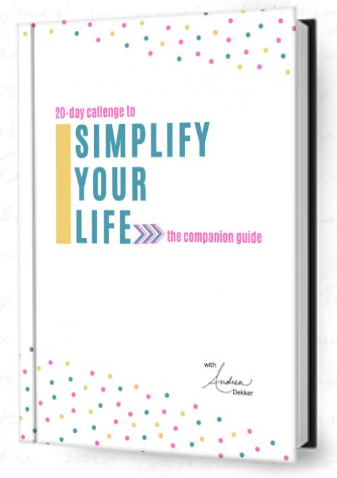 Simplify Your Life: 20-Day Challenge Workbook
This 70-page downloadable PDF compiles 20 simple-living challenges into one, easy-to-read eBook format. It includes 9 bonus printables AND a Quick Reference Guide!
$18.00 Sale Price: $9.00
:: About Andrea ::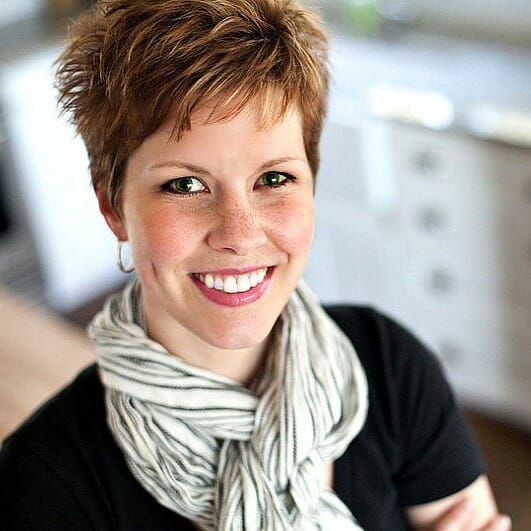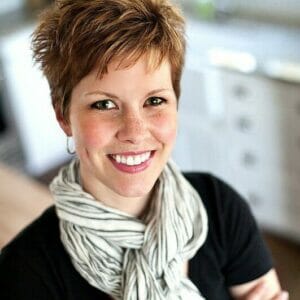 Wife, mother of 4, trained professional organizer, productivity expert, and the content creator behind the popular lifestyle blog: AndreaDekker.com.
She is passionate about simple foods, organized homes, and intentional living.
Andrea loves early mornings, any type of list, dreaming about upcoming house projects, grinding grain to make bread, and all things white!