This post is for those of you who are sitting at home, wishing your house was cleaner, more organized and/or less cluttered. If you think your house is messy, let me assure you…
Mine is messier!
.
Yup, that's a toilet in our master bedroom. And all those blurry, white circles in the picture are drywall dust.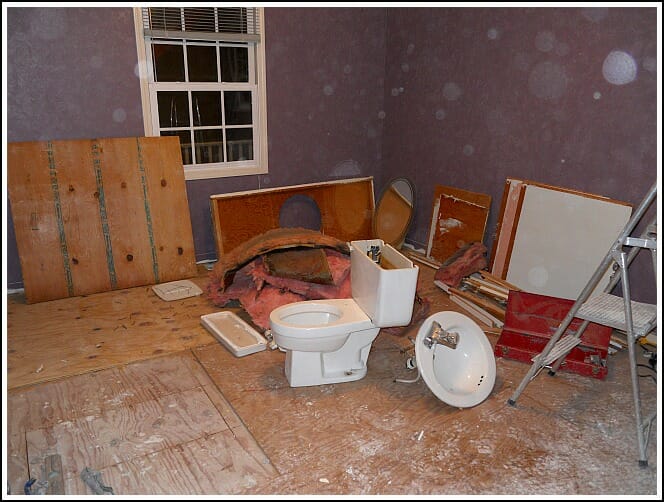 This is our bathtub — we actually just demolished the entire bathroom so it's pretty crazy in there!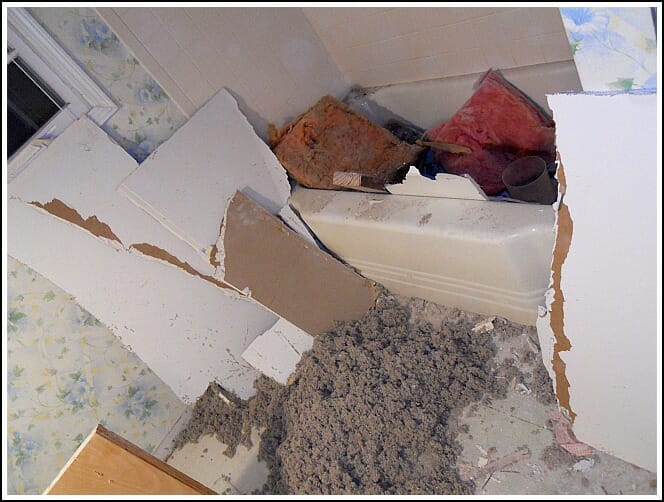 See, I told you!
So for those of you who feel embarrassed about the condition of your home, just remember that someone else's home is always just a little bit worse!
Then look through of few of these links and start cleaning.
Free Pre-Spring Cleaning eBook
Happy cleaning!