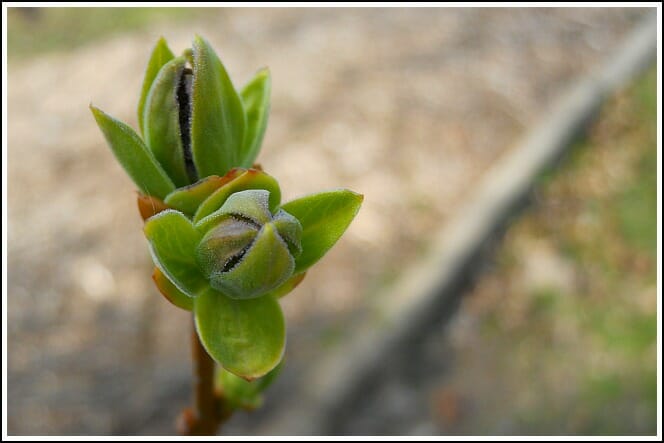 SIX YEARS…
It's officially been 6 years since I filed my first LLC and started my business. This summer, it will be 3 years since I decided to start this blog.
I had NO idea what I was doing or how much work it would be to start a business/blog from scratch (and with a very small budget). However, I also had NO idea how much I would love it, as well as all the opportunities and doors it would open for me.
While I most definitely didn't start my business with the intention of "sitting on my computer all day", I'd be lying if I said I wasn't happy with where I'm at right now.
I absolutely LOVE working from home, writing, speaking, interacting with all of you on a daily basis, etc. Yes, it can be stressful and busy at times; yes, I occasionally stay up way too late trying to "get stuff done"; yes, I feel the pull between work and family, family and work; but I also feel fulfilled by the work I do, and I'm excited to do it each day.
However, over the past 6 months, I've been thinking long and hard about my blog, my business, my life, my career path… and I've decided to make some big changes.
Don't worry, they're good changes (at least in my opinion).
I'm not going to share everything just yet, but I'm sharing a fair amount below. Over the next 8-10 weeks, you'll start noticing a few more of these changes…
1. Giveaways
Some of you have already questioned the lack of "Weekend Giveaways" over the past 3 weeks… it's all part of the changes.
For the past 2 years, I've hosted a giveaway almost every single Friday morning. I love hosting these giveaways because it's an opportunity for me to share some really cool products with all of you (and in most cases, try out the products for myself!)
However, as my blog continues to grow and expand, I'm beginning to feel inundated by review and giveaway requests. Most of the requests are from awesome companies with fabulous products… but it's SO much work to host giveaways, review products, moderate comments, contact winners, and then deal with issues that may arrise.
So as much as we all love giveaways, I'll be scaling back a little bit. I won't be hosting regular weekend giveaways every Friday, but I WILL still be doing some giveaways now and then — in fact, I have a pretty fun giveaway planned for next week already!
And since I still like to share my favorite products with you, I'm planning to share "A Few of my Favorite Things" with you once a month.
2. Blogging Schedule
I have been writing 6-8 blog posts a week for my own blog and then another 2-3 posts per week for other blogs. That's A LOT of writing on top of all the other work I do. I like writing, and I love blogging, but I've decided to scale back just a bit in order to align with my 2013 goal of Ultra Simplicity.
At least for the time being, I'm going to scale back to 5 posts per week on my own blog and only 1 post a week for other blogs. Of course, there may be weeks when I have more to say and end up posting more frequently, but since I don't want to clutter up your lives with too many posts, I'm planning to write one post a day Monday-Friday and take the weekends off.
The content of my posts will be the same — all about simplifying and organizing for real families in real homes with real lives on real budgets.
3. Social Media
If you follow me on Twitter, you may have noticed that I recently changed my Twitter name from @LivingOrganized to @Andrea_Dekker. It's a small change (especially since I rarely make an appearance on Twitter these days) but still a change.
I'll also be making some changes to my facebook page… but probably not for a few more weeks.
4. Rebranding = new name and logo!
OK, so this is a biggie. And this is the scary part for me right now.
I've worked my butt off over the past several years to brand my business (and then my blog) as "Simple Organized Living". However, over the past year, I've started to notice that these words — simple and organized — are being over-used around the blogosphere.
Simple Organized ________ (Home, Life, Family, Mom, Finances, Budget, etc.)
SimplY Organized ________ (Home, Life, Family, Mom, Finances, Budget, etc.)
Simple AND Organized _______ (Home, Life, Family, Mom, Finances, Budget, etc.)
It's confusing and also a little frustrating for me as most of these names were registered after I registered my name and after I filed my business LLC.
What's even more frustrating is when I'm introduced incorrectly — "Andrea Dekker from SimplY Organized Living" or "Andrea Dekker from "Simple AND Organized Living" — NOPE sorry, that's not me. That's another blogger/business who simply chose a different noun or added a conjunction so their name is technically legal.
Yes, I could pay thousands of dollars to trademark my name and fight back against all these other blogs, but honestly, I don't think it's worth the cost and the hassle. Plus, I've always had a few reservations about using such a long blog name.
I love "Simple Organized Living." I love what it stands for, what it represents, what it portrays about the content you will find on the pages of my blog… but I'm moving on.
The blog will stay put, the content will remain the same, and the over-all look and feel of the blog will hold true. But in a few weeks, there will be a new name, a new URL, a new logo, and a new tag line (which I'm all sorts of crazy about!)
My tech guys are working behind the scenes to make the transition as smooth as possible — but if you experience a hiccup or an issue sometime in the next 2 months, you'll know why. You may feel free to send me an email if you are concerned.
Ahhh…
I don't like change — even when it's a good change!
Change scares me, but I'm confident that in the long run, these changes will be for the best.
Wish me luck!