The following is a guest post from Leslie Bilyeu over at One Day Before Yesterday.
---
Life is busy…
In my opinion, there's nothing like a quick hearty dinner after a busy day of hockey, ballet, meetings, work, or whatever! And it's even better if that quick hearty dinner can be on the table in 30 minutes or less, right?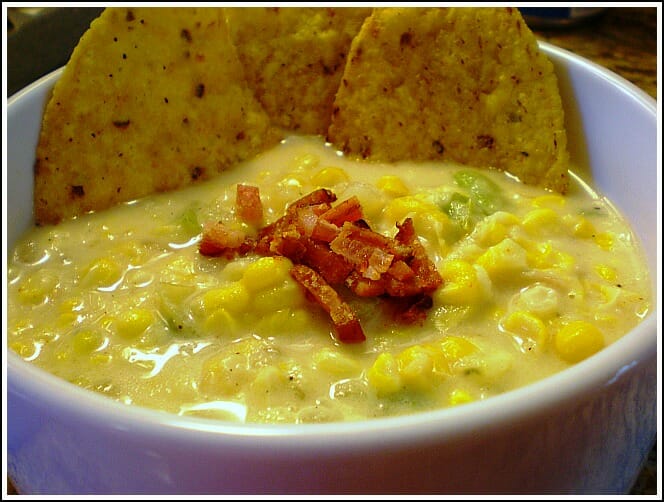 Well, you're in luck, because the Corn Chowder recipe I want to share with you today is one of my personal favorites. I've made it many times and I guarantee it can be made in less than 30 minutes!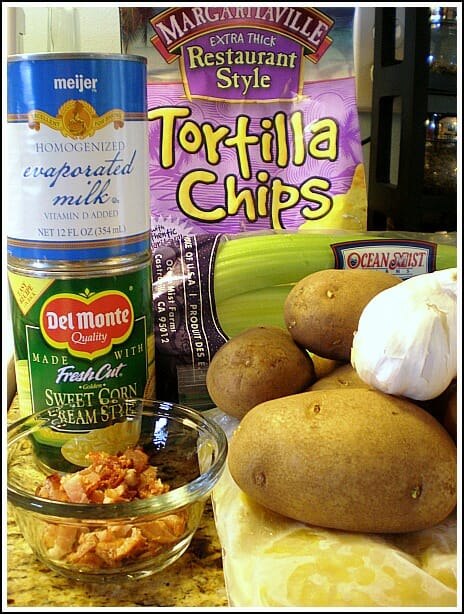 INGREDIENTS:
6 slices of bacon, cooked and crumbled
1 t. bacon fat (optional)
1 T. olive oil
2 garlic cloves, minced
1 medium onion, diced
5 medium sized baking potatoes, cubed
3 stalks of celery, diced
½ c. of water
4 c. frozen corn
14 oz can creamed corn
12 oz can evaporated milk
Salt and Pepper to taste
Dash of Cayenne Pepper- or to taste
DIRECTIONS:
Cooking bacon until crispy — set aside and reserve about 1 t. of bacon fat from the pan.
In a 5 quart pot, pour in your reserved bacon grease, olive oil, garlic, and onion. Sauté for 3-4 minutes, stirring occasionally over medium heat.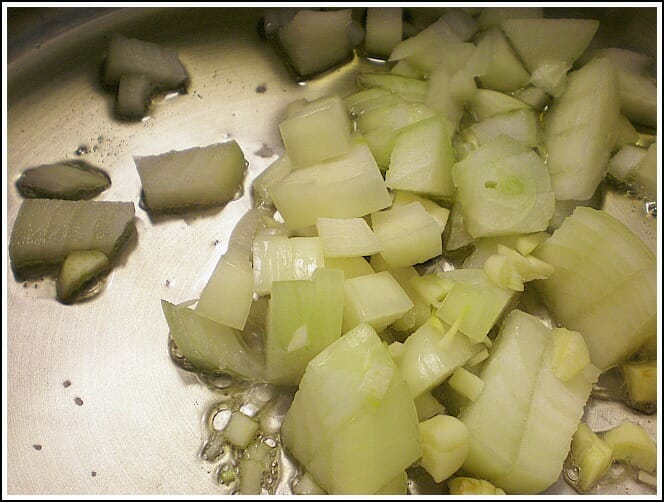 Add in potatoes, celery, and ½ cup of water. Continue stirring occasionally to ensure the potatoes do not burn. Cook until potatoes are tender
Rem
ove pot from heat and mash the potato mixture in the pot.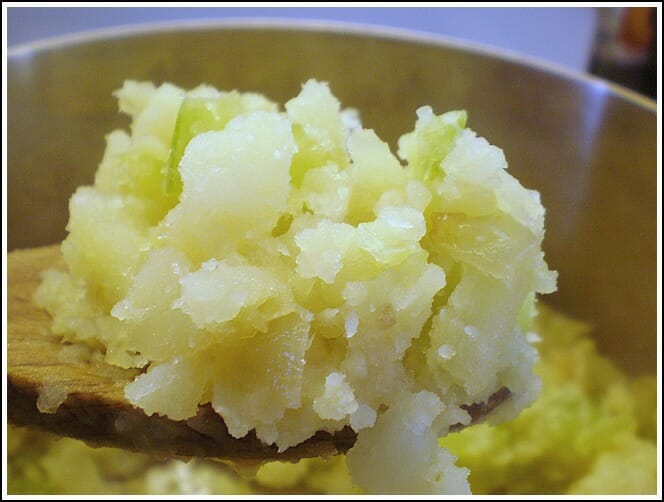 Pour in evaporated milk, creamed corn, and frozen corn. Mix well.
Add salt, pepper, and cayenne pepper to taste.
Heat until warm all of the way through.
Serve in bowls with tortilla chips on the side and crumbled bacon on top.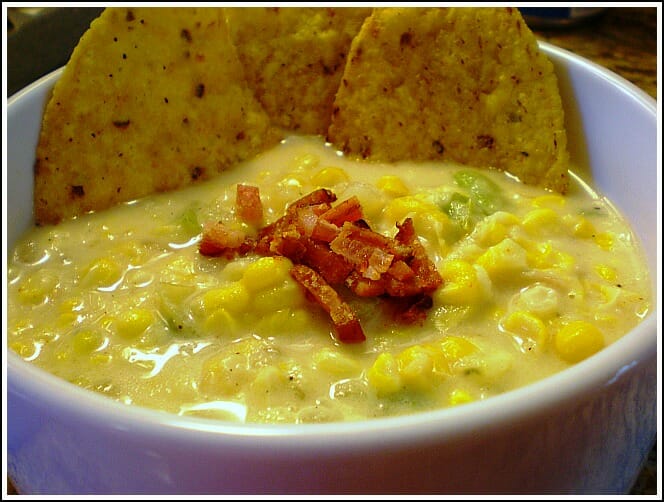 Corn Chowder is one of my favorite recipes to make in bulk and freeze. This soup keeps well and warms up easily; so if you happen to have leftovers (which is unlikely) you can easily warm up the next day or freeze for later.
I hope you all enjoy!
What are YOUR favorite winter soups?
Leslie, is the writer behind the blog One Day Before Yesterday. She enjoys cooking and baking for her husband and family. Currently residing in Port Huron, Michigan, Leslie writes about her food adventures, recipes, and tips around the kitchen. You can follow her on facebook and at her blog.