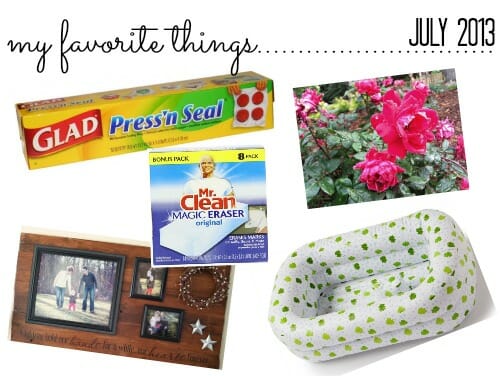 The start of July always makes me feel like summer is rushing away. Even though Dave has only been home from school for 3 of his 11 summer vacation weeks, I still consider July the "half-way point" of summer… which makes me feel like time is just going too fast!
We'll be spending time later this week celebrating 4th of July with family and friends, and then we're gearing up for a week at the cottage with Dave's family. But first, I'm sharing a few more of my favorite things with you (click here to see more of my favorite things).
DISCLOSURE: None of these products are sponsored in any way; however, some of the links below are affiliate links — which means I may get a VERY small percentage of the sale if you make a purchase through my links. However, I hope you know that I'm only promoting the products below because I use them EVERY SINGLE DAY in my own home and life! Read my full disclosure policy for more information.
GLAD Press N' Seal Wrap

If you've ever been frustrated with plastic wrap that doesn't stick — or sticks too much — you definitely need to make the switch to the Press N' Seal wrap. I use this every day in many different ways — obviously to cover food dishes and plates, but also to line my paint trays, wrap paint brushes, and many other random things all over our house.
It sticks amazingly with just a little bit of firm pressure and (at least in my experience) it can be used over and over again without getting ruined or getting jumbled up into a sticky balled mess (can you tell I absolutely hate traditional plastic wrap?)
Mr. Clean Magic Erasers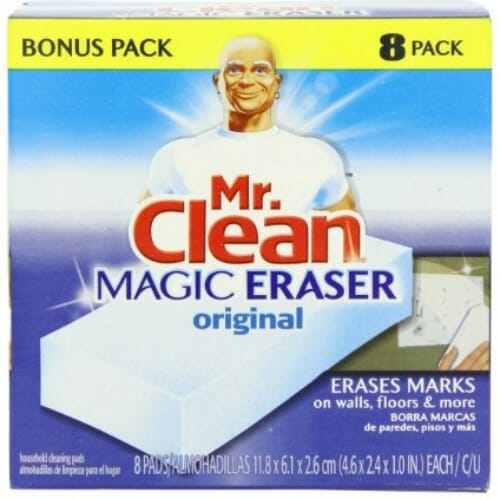 I was first introduced to the Mr. Clean Magic Erasers when we purchased our first house 7 years ago. The kitchen counters were very light colored Formica and had plenty of dark stains. We tried all sorts of cleaning products to get the stains out and nothing worked. Then I tried the magic eraser — and like magic, the stains disappeared!
Since then, I've always had a handfull of these magic sponges in and around our house. I've used them for cleaning tough stains in the kitchen and bathroom, I've used them to instantly remove pencil, crayon, and other scuff marks from our walls, I've used them to scrub dirty tile grout, stained rubber, dirty shoe soles, and the list could go on.
Basically any time I can't figure out how to clean something, I turn to my Magic Erasers and they usually do the trick.
Oh, and did you know that they also make a Mr. Clean Magic Eraser Mop? Yup — you can clean up some really big messes with this handy tool!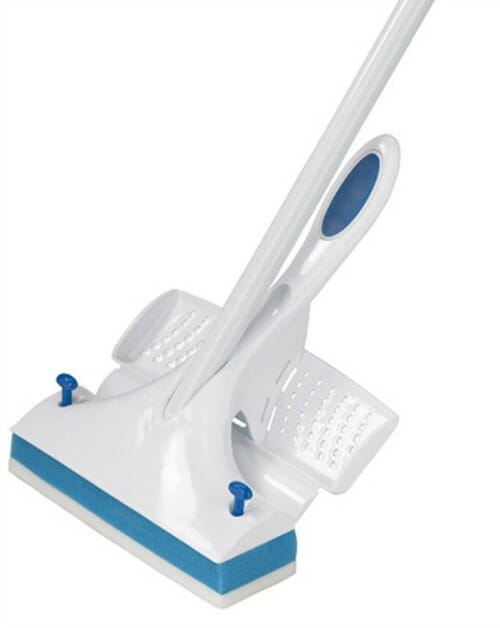 Knock-Out Rose Bushes
I shared the picture above on my Facebook page a couple weeks ago — and everyone who commented mentioned how low maintenance these rose bushes are… and how awesome the blooms are. They've already been blooming for the last month, and I'm told they will basically continue to bloom until late fall.
I'm so excited we were able to incorporate 12 of these fabulous Knock-Out rose bushes into the landscaping around our house and garage. I have a feeling I'll end up planting more along the sides of our yard next summer. They are just so colorful.
If you love roses but don't necessarily love all the maintenance involved, these might be the plant for you!
Styrene Mounted Photos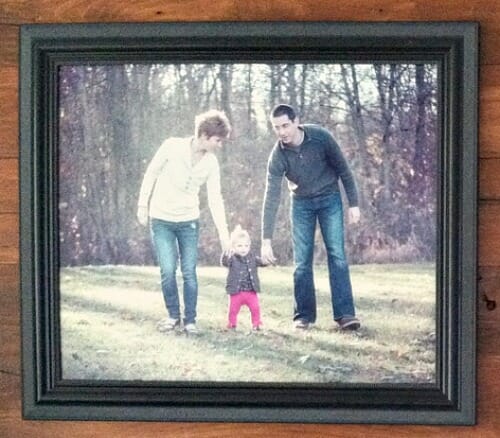 OK, so this is kind of a weird one — but ever since I had our family photos and Nora's one-year photos matted on Styrene board, I've been hooked.
First of all, if you have no idea what Styrene is, it's basically a 1/8″ thick sturdy cardboard-like material that your photos are mounted on. This makes the photos firm and it eliminates the need for glass in your picture frames — thus, there is never any glare on your pictures!
It is a little more expensive to get photos matted on Styrene board, but if you like hunting for bargain frames, you'll notice that you can save a TON if you find frames with no glass. Just this fall I found a huge 24″ x 36″ frame with no glass for only $9 at Hobby Lobby. I paid a little extra for our family pictures to be put on Styrene board… and it's now an awesome focal point on the wall above our couch!
If you're interested, I found this online company who will mount any photo on Styrene, foam core, or mat board for a really reasonable price.
I don't print a ton of pictures, but any time I print an 8″x10″ or larger photo, I always go with the Styrene.
Nora's Inflatable Bath Tub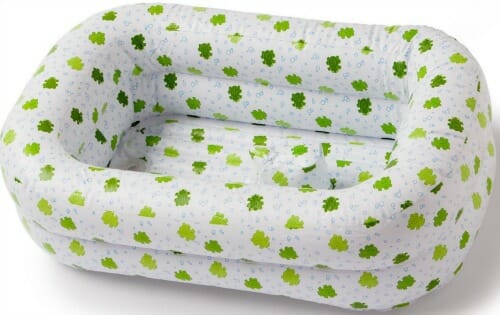 We currently have 3 bathrooms in our house, but none of them have bathtubs. We had one with a tub when we moved in — but since we weren't planning to have kids any time soon, we busted it out to make room for our walk-in shower. Approximately 1 month after we removed the bathtub, I found out I was pregnant 🙂
We have plans to put in a new shower and bathtub in the upstairs bathroom — but that currently isn't in the works. So, ever since Nora was born, we've been using a small portable bathtub that can either sit on the counter or on the floor of one of our showers.
We started with the traditional infant bathtub that we borrowed from a friend, but once Nora could almost sit up on her own (I think around 5 months) we switched to our beloved (and super inexpensive) inflatable bathtub.
Nora LOVES her tub, and even though she's almost too big for it, she still eagerly anticipates bath time every single night. She loves splashing and playing with her "guck" (duck) and "bubus" (bubbles) and I'm honestly not sure what we're going to do in a few more months once she is majorly too big for this tiny tub.
The best part about this tub is it's super lightweight, really easy to store, and really easy to travel with. Dave and I have been very impressed with this tub, and we're on the look-out for a larger size. Leave a comment if you know where we can find one!
That's all for me this month.
Make sure you check out my previous months' favorite things — and feel free to share some of YOUR favorite things in the comments below!