26 years ago…
we took this four-generation picture the day I was baptized.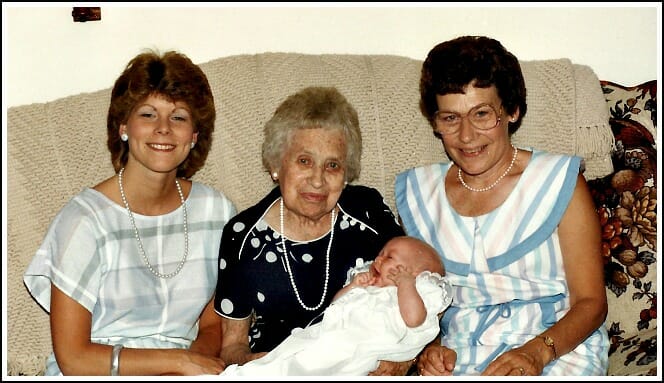 Yesterday…
we took another four-generation picture for Nora's baptism.
We both wore the same dress, we both were cute as a button, and we both had the privilege of Godly mothers, grandmothers, and great-grandmothers.
It was a good day!