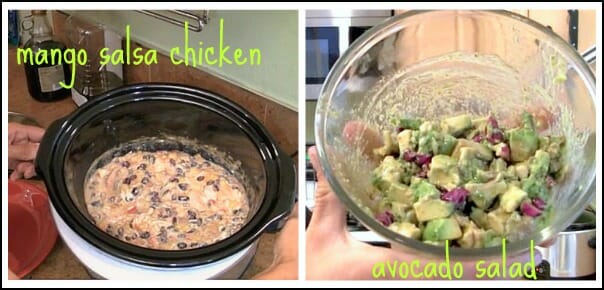 Remember my recent post about frugal, family friendly meals — and how much Dave and I love Mexican recipes?
Well, today I'm happy to share another simple, delicious, family-friendly Mexican meal — from the kitchen of Tony and Alisa DiLorenzo, my friends over at Fit Marriage.
Watch their video recipe below
You may have to click here if you're reading this via email or feed reader.
And you can click here if you still can't view the video.
Doesn't that look delicious!
So now that you're all hungry, here are the recipes: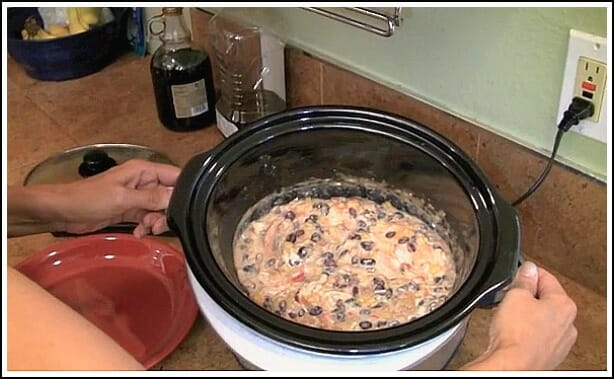 Creamy Mango Salsa Chicken
.
Crock Pot Creamy Mango Salsa Chicken is a great way for you to feed your hungry family at dinner time. It's quick and easy to make with only 5 ingredients. It's also super for tailgating or a potluck.
INGREDIENTS:
1 15 oz. can black beans — rinsed and drained
DIRECTIONS:
Place chicken in stoneware, cover with salsa, beans, and corn
Cover and cook on low for 6-9 hours
One hour before serving add cream cheese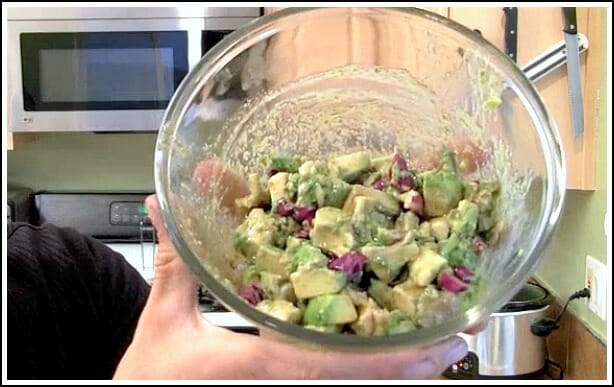 Avocado Salad
This salad is so simple and delicious — and it only takes about 3 minutes to prepare!
INGREDIENTS:
1/2 cup chopped purple cabbage
1/4 cup extra-virgin olive oil
1-2 TBSP balsamic vinegar
DIRECTIONS:
Dice avocados and place in medium size bowl
Add chopped cabbage, extra-virgin olive oil, and balsamic vinegar
Mix together until avocados and cabbage are thoroughly blended
I can't wait to try these recipes and already have them on our menu plan for next week!
Visit my virtual recipe box for more simple, delicious, family friendly, recipes!
---
Tony DiLorenzo is a busy husband, Dad, and endurance athlete who likes to keep his family fit and healthy — and help others do the same. He is the co-creator of Fit Marriage and The Fit Marriage Show podcast. Sign up for the Ready, Set, Go! Blueprints library to get free access to a growing selection of fitness and nutrition resources, including an upcoming cookbook full of nutritious recipes for busy families on the go!