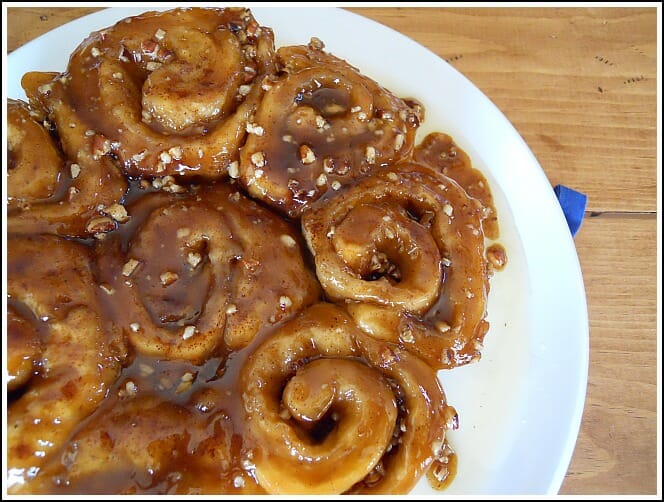 I posted it two weeks ago and raved about how quick and easy it was to make up a batch of bread dough, put it in the fridge, and then use it to bake fresh bread for the rest of the week.
Well, it's been two more weeks, and I'm still making nearly all of our bread, rolls, pizza crusts, etc. from scratch using the Artisan Bread in Five Minutes a Day cookbook I discussed over here.
But now I've advanced to Cinnamon Rolls!
Super easy, homemade, Maple Pecan Sticky Rolls to be exact!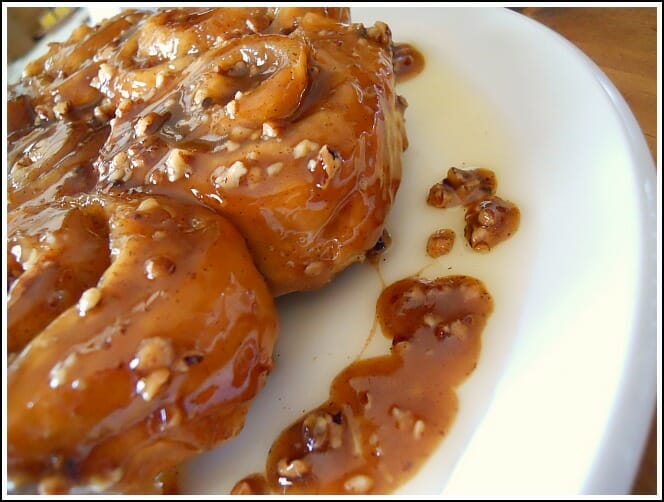 They are absolutely delicious…and just as easy as the homemade bread!
First, you mix up the maple/caramel topping and spread it in the bottom of a round cake pan.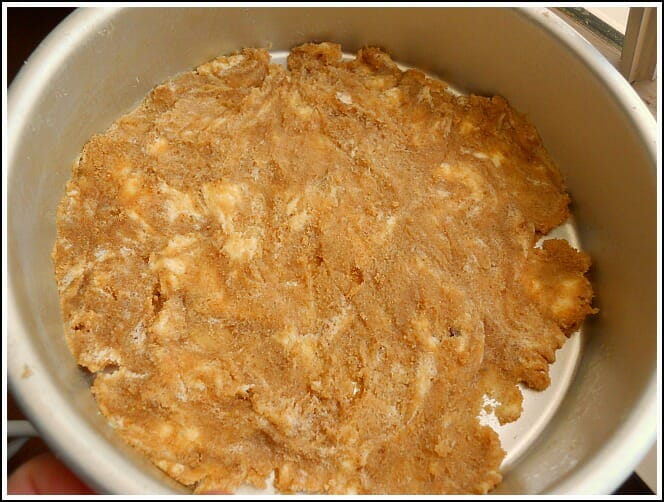 Then roll out the dough and mix up the fillings: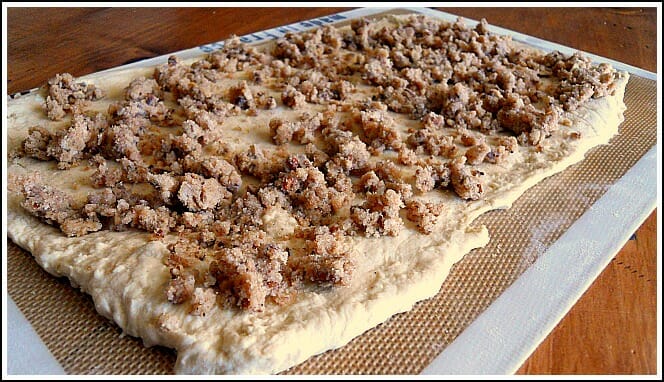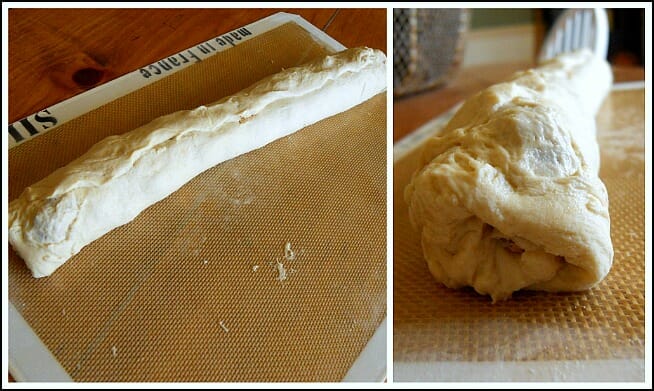 Cut the rolled dough "log" into 8 equal pieces.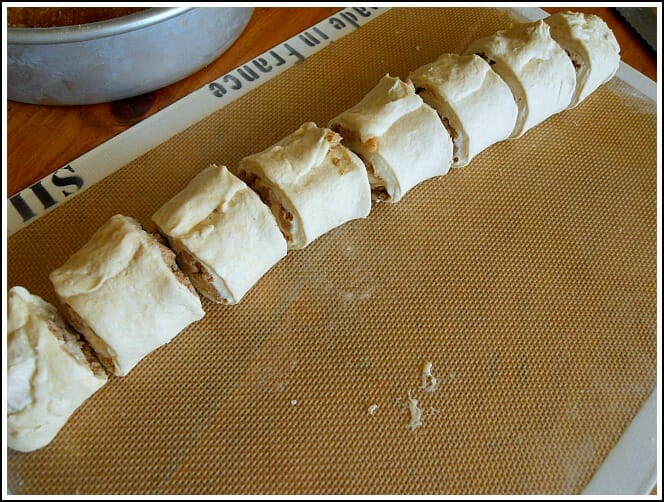 And put the pieces on top of the maple toping.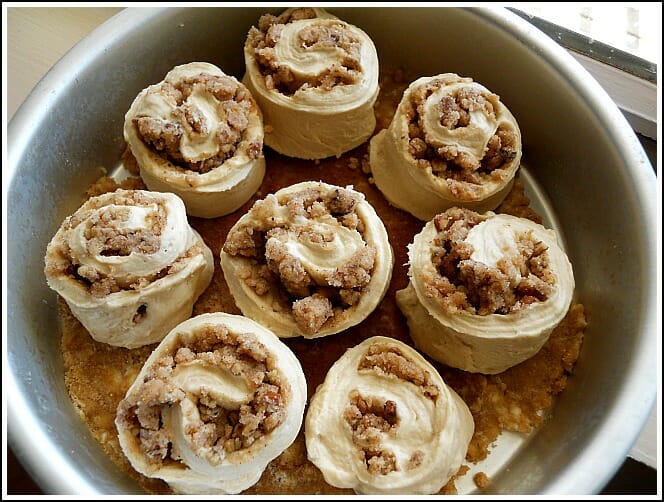 Bake at 350F. for 40 minutes, or until golden brown and bubbly.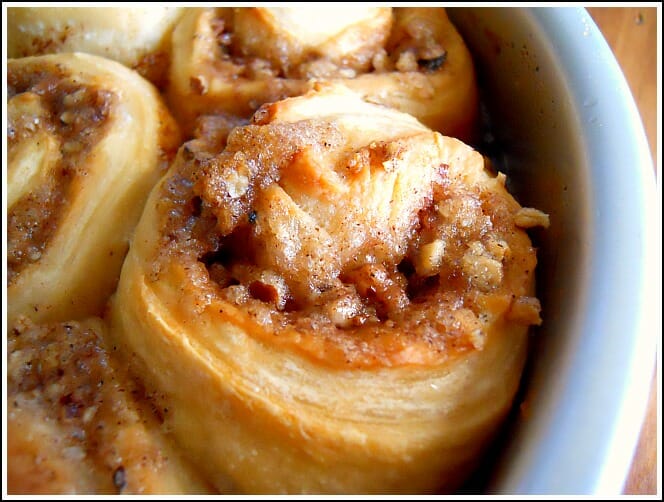 Eat and enjoy!
Oh, and you can print the full recipe here.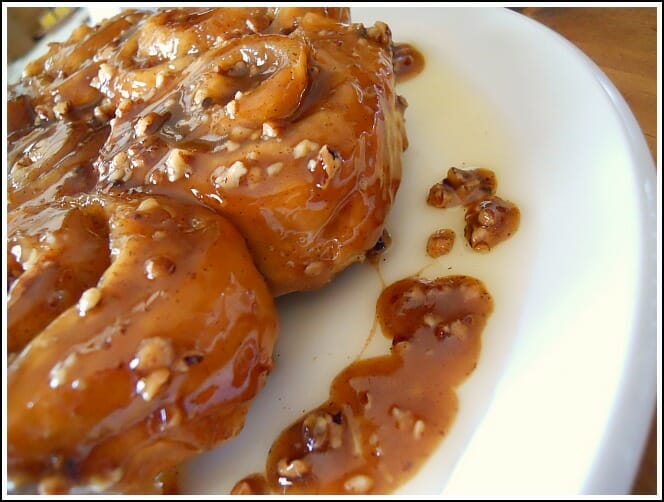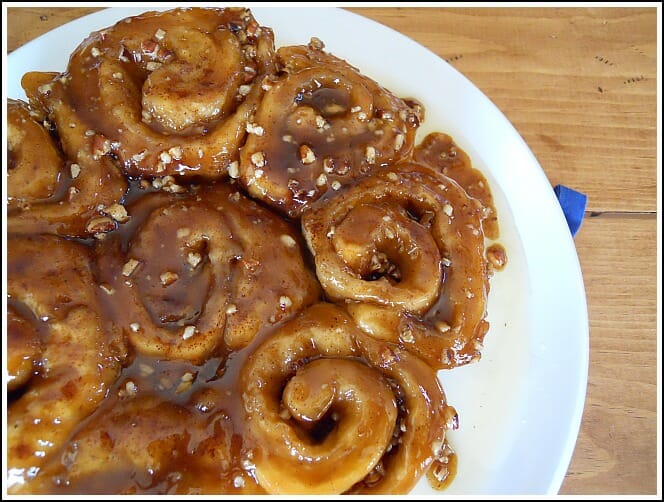 Visit my virtual recipe box for more simple, delicious, family friendly, recipes!