The Perfect Pancakes
posted by Andrea | 08/27/2011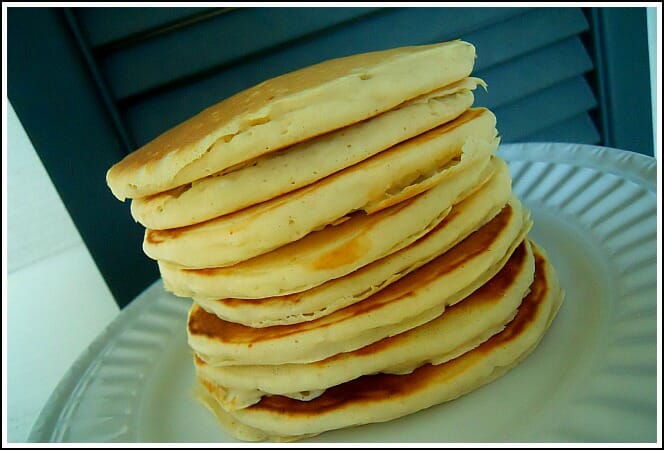 Earlier this week, I posted a recipe for homemade instant oatmeal packets. This is one of my weekday breakfast staples — especially on busy mornings when we're rushing to get out the door.
However, if you stop by our house on any given Saturday morning, you will most likely be greeted by the smell of fresh, warm pancakes, maple syrup, and hot coffee.
We LOVE pancakes!!
I have to confess though, when we first got married, I made pancakes from Bisquick mix. I figured that making them from "scratch" was just too much work… until I found my Perfect Pancake Recipe.
This recipe only requires a few common baking ingredients, and the only dishes you'll have to wash are a bowl, a fork, and 2 measuring devices!
So if you love pancakes as much as we do, you'll definitely want to head on over to the Plan To Eat Blog and get my recipe for the Perfect Pancakes!
Visit my virtual recipe box for more simple, delicious, family friendly, recipes!