Home Management
posted by Andrea | 04/13/2012 | 363 comments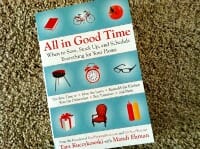 I'm really excited about today's giveaway — partially because it's a great book that totally fits with my quest for simple, organized living… but also because I know BOTH of the authors!
I've worked closely with Mandi from Life… Your Way and Tara from Deal Seeking Mom for the past 2 years and can attest that they are both amazing moms, wives, business women, bloggers… and just really fun ladies!
posted by Andrea | 12/26/2011 | 4 comments
Yes, I know — you're not supposed to be "working" on Christmas Break. However, if you are anything like me, you LOVE to take advantage of any spare time you have and fit in a project or two!
So while I completely intend on relaxing and enjoying my Christmas Break, I'm also planning to tackle a few simple projects as well — especially since Dave has almost two weeks off from school and can help with Nora.
Here are some of the projects I'm doing over break:
posted by Andrea | 10/21/2011 | 23 comments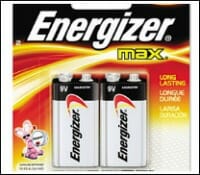 Do you have a smoke alarm in your house at this very moment? Are you positive that it actually works?
Did you know that nearly 38% of fatal fire injuries occur in homes without working smoke alarms, while 24% occur in homes in which at least one smoke alarm is present but fails to operate?
Come learn a little bit about smoke alarm safety and enter to win a fun Energizer Prize Pack!
posted by Andrea | 07/25/2011 | 1 comment
Here in West Michigan, the past 10 days have been absolutely sweltering — with heat indexes above 100*F, and humidity in the 70-80%. We are SO thankful that our old farmhouse has a good air conditioning unit — and that it works! However, if you have not been so fortunate with your heating and cooling systems, the following post, written by Abby Snyder from FurnaceCompare.com, will offer you some helpful tips. source: Many people give little thought to their heating and cooling systems unless they encounter […]
posted by Andrea | 06/3/2011 | 13 comments
Have you ever wondered… "When was the last time I changed my toothbrush?" "How long has that food been in the freezer?" "Does my car need an oil change?" "Do I need to change the furnace filter?" Me too! After we got married and were "out on our own" there were so many little home maintenance chores that we honestly never even thought of. I think we went almost a year before realizing we should change our furnace filter {seriously!}. And I […]
posted by Andrea | 03/14/2011 | 18 comments
Last week at this time, I was in Chicago for the 2011 Home and Housewares Show. I was there to learn all about the new Hoover products, but I also had plenty of time to brows through the THOUSANDS of other companies and products. There are SO many cool new products hitting the shelves this spring — I can't wait to try them all out. In the meantime, I'll just tell you a little bit about my favorites…and let you […]
posted by Andrea | 10/18/2010 | 4 comments
It's that time of year again… time to start preparing my home and garden for cold West Michigan winter. This is not necessarily something I look forward to — but it saves me lots of time the following spring when I want to get outside and start planting flowers. The whole process really isn't THAT bad, and we spread it out over a few weekends. Need a few ideas to get started? Here are a few things we do to prepare […]
posted by Andrea | 10/13/2010 | 1 comment
Things have been pretty crazy around the Dekker house lately. To make a VERY long story very short — we're moving! I'll share more about the old, OLD farmhouse we're buying later! I've never really moved before…this is totally new territory for me. I lived in the same house my entire life. Sure, I "shuffled" a few of my belongings to and from college each semester, but I never moved. Even when I got married, we hardly had anything to move. However, […]
posted by Andrea | 08/20/2010 | 3 comments
It is still SO hot and muggy in West Michigan…however Fall is almost here. I can feel it,  I can smell it — I can't wait! I'm ready for cooler temperatures, more rain, and the structure provided by my Fall routines. I'm ready to get out my Fall decorations, roast a bunch of meat, make big batches of soups and stews, bake lots of fresh bread, and start preparing for the upcoming holiday season. If you're craving change, too, here […]