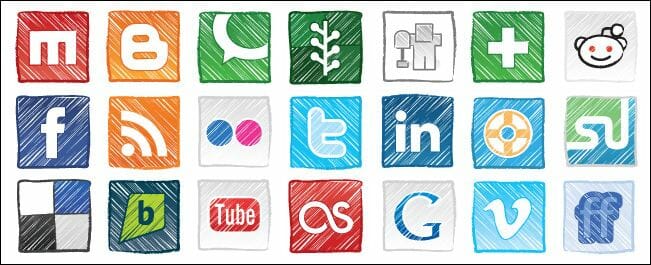 Facebook, Twitter, Tumblr, StumbleUpon, Quora, Digg, etc. etc. There are hundreds of different social media venues… it's impossible to keep up with them all!
While I do value the relationships, exposure, and business I received from my different social media outlets, I'll also be the first to admit that I could be learning, doing, trying, so much more. But I'm not.
The key for me is to do as much as I can in as little time as possible 🙂
.
If you are another blogger, another business, or just social media "addict" you know how much time these tools can take… if you're not careful. I have personally wasted way too much time scrolling through Facebook and Twitter with no real purpose in mind.
So lately, I've been scaling back a bit and actually trying to limit my social media time to a few 10-minute chunks throughout the day.
Here's how I make the MOST of my 10 minutes:
1. I schedule posts, questions, tips, etc. throughout the day
I know there's a debate on whether this is good social-media practice or not; but it seems to work well for me. It keeps me in front of my audience, gives them opportunities to respond and interact, and saves me LOADS of time!
2. I set my posts to automatically update on all my social media outlets.
I know there is debate on this subject too, but again — it works for me and saves me a bunch of time. There are several times when I will go back and repost something for more exposure, but for the most part, I just let it update automatically.
3. I respond as much as possible.
Even though I only spend about 10 minutes at one time, I still try really hard to respond to any comments, questions, RT's, shout-outs etc. It think this is just good etiquette and I get so much more feedback when I respond.
4. I promote others.
Again, even though I only have 10 minutes, I still try to promote at least one or two other posts, blogs, people, etc. during that time. There are so many amazing resources and articles out there, and the main point of social media is to share those with others… so I try to promote as much as I can. Also, if I promote others, it's more likely they will promote me, which means more exposure with less time!
5. I set a timer.
No, I don't always do this, but there have been times when I have set a timer for 10 minutes and made it a race to see how much I could accomplish. It's a great way to assure you don't get "sucked in" and waste hours and hours on the computer.
I know I'm not a social media expert, but I am pretty good at managing my time 🙂 and these few tips really help me to scale back the time I spend on social media.
What are your best social media time-saving tips??