I thought it would be fun to share a post with a few things you might not know about me… so unless you're a member of my family or a very close friend, this is probably all new information for you!
1. I have a scar on my forehead from falling off my grandma's toilet when I was only about 3 years old. She had a really "tall" toilet because my Grandpa had Polio — so I had to jump up to get on. Apparently I was really stubborn when I was 3 (big shocker), so I wouldn't let her help me…. but I didn't jump high enough. Instead of landing ON the toilet seat, I hit the FRONT of the seat and fell forward, knocking my forehead agains a drawer knob. Also, I wouldn't let the doctors give me stitches… hence the scar!
2. My Favorite movie/musical is The Sound of Music: I own the CD, VHS, DVD, and the special edition DVD Collector's Set (thanks Dave!). I was also Louisa in the musical my junior year of high school.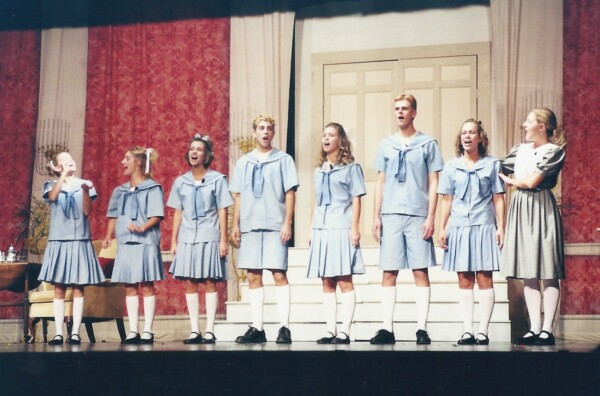 (I'm Louisa — in between the two boys)
3. I almost never listen to music in the car – I just sit in complete silence. Yes, this drives Dave crazy.
4. I hate to travel… anywhere. I get really bad motion sickness so I dread any type of road trip. And to be perfectly honest, I don't even love going on vacation that much — the planning, packing, and other preparations drive me nuts. Our Spring Break Staycation was my perfect idea of "time off".
5. I have a birthmark on my left big toe and my dad thought it was dirt for the first 20 years of my life!
6. I got my first (and only) root canal in 7th grade. I was sliding into 2nd base… and yes, I was safe!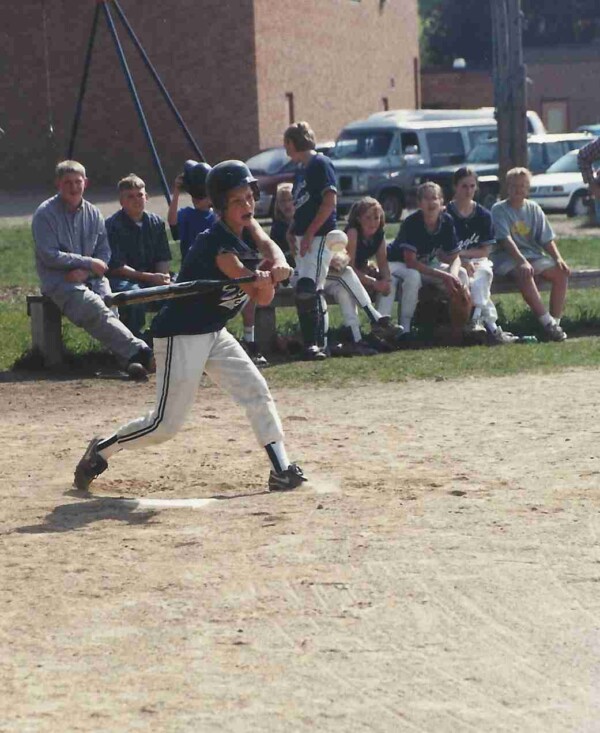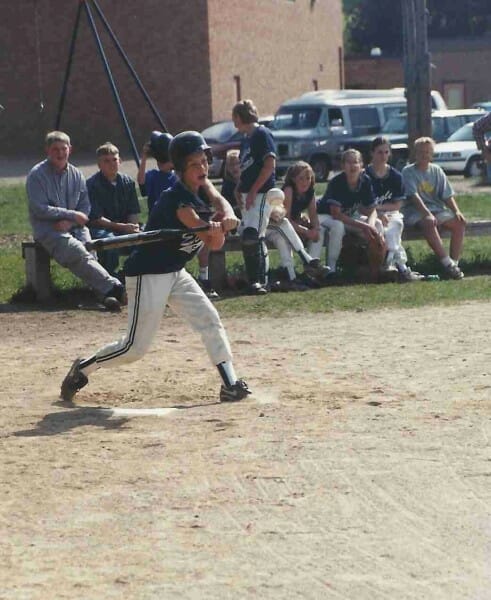 7. One of my biggest pet peeves is when people chew and/or swallow loudly… and I'm not just talking about chewing with your mouth open, I'm talking about almost ANY noise made while eating. It all drives me insane.
8. I was voted "most musical" of my senior class (French horn, piano, and honor's choir)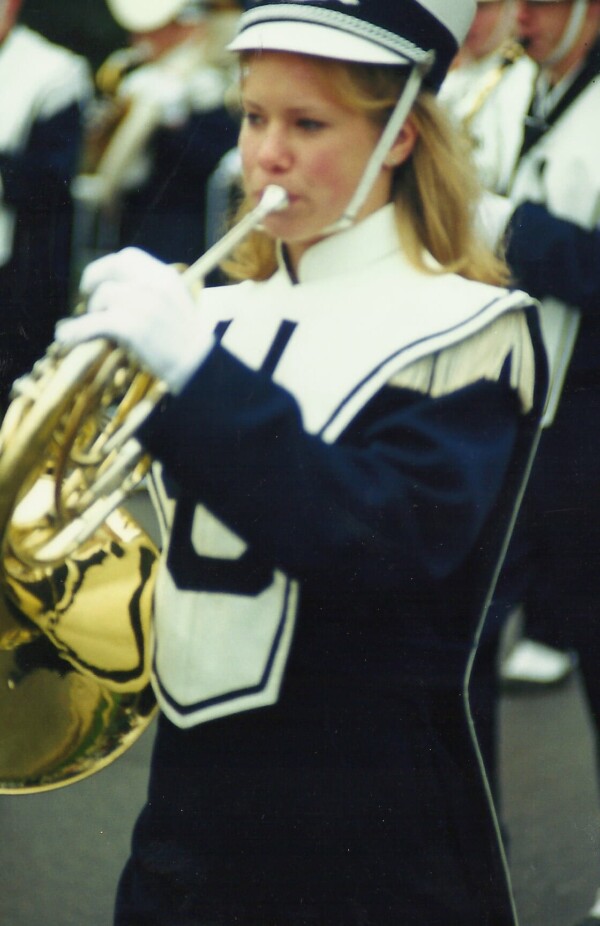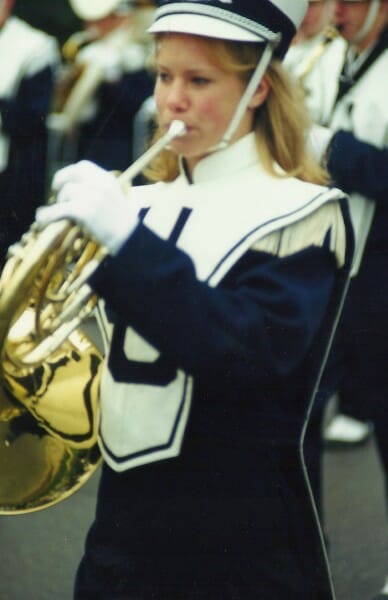 (marching in the Christmas parade — I know you're jealous of my hat!)
9. I'm extremely claustrophobic and will almost never take an elevator if I don't have to — which presents a problem now that I have a stroller to push around with me!
10. I absolutely LOVE apples and applesauce. In high school, I ate at least 2 apples every day in my lunch — sometimes 3. Growing up (and still to this day) I eat my homemade applesauce with almost every meal — even Mexican food! Sometimes I let Nora suck on an apple when I'm eating it, we'll she if she loves them like I do!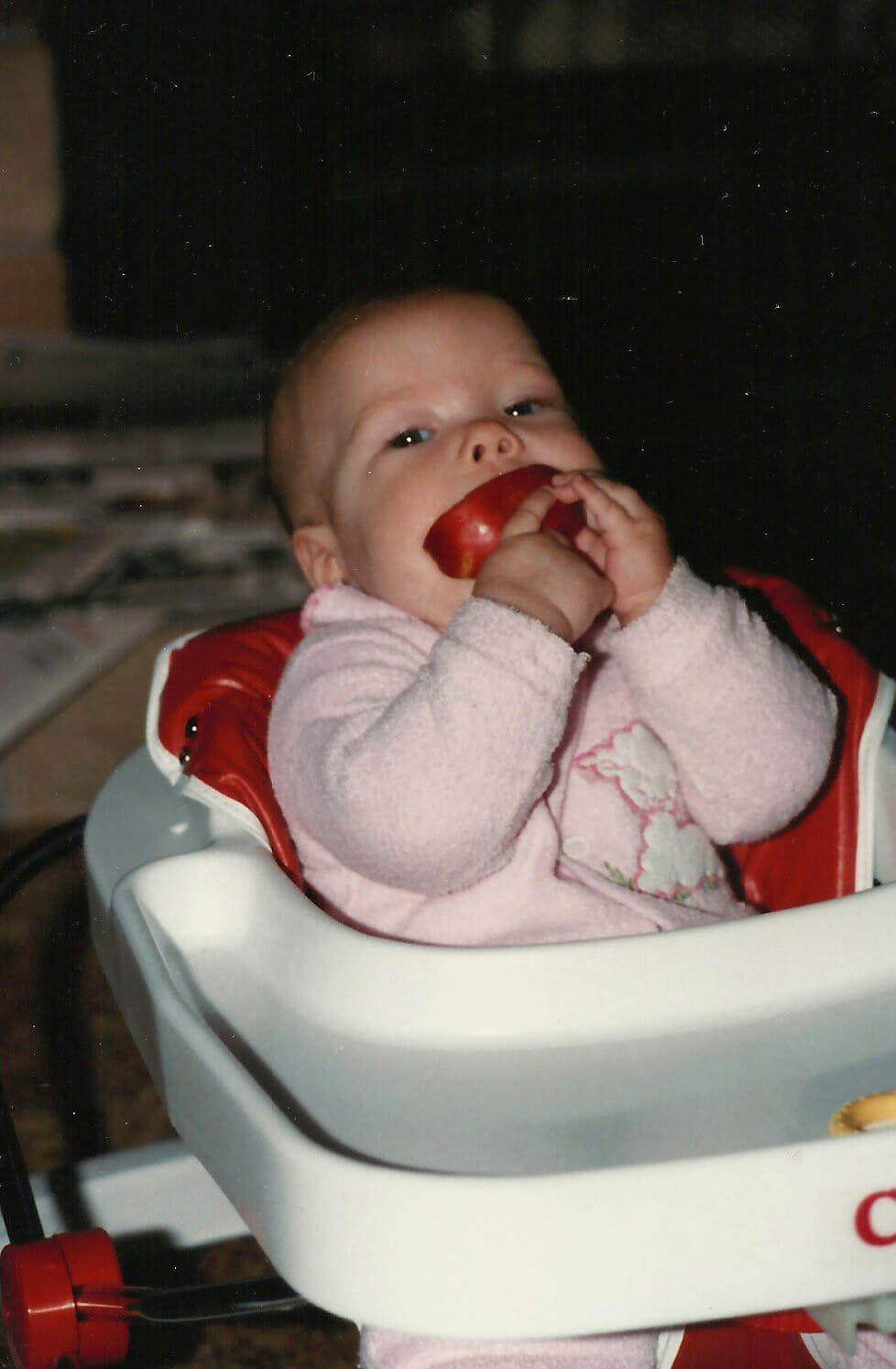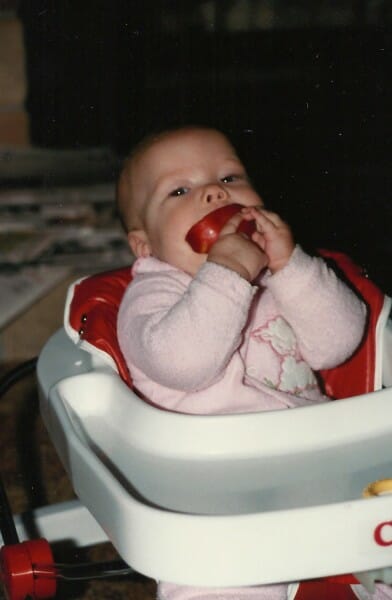 There you have it — 10 somewhat random facts that I'm guessing most of you did not know about me!
And seriously, doesn't my baby picture just look SO much like Nora!?