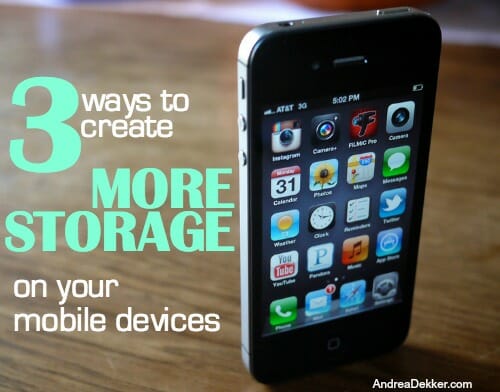 Over the past few months, my iPhone has been sending me alerts that my storage is almost full. Sometimes it wouldn't even let me take a picture or download an App because I didn't have enough usable storage space.
Every time I got that message, I simply deleted a few old photos and I was good to go again (at least for a few more days). However, after weeks and weeks of being told I didn't have enough storage, I finally started researching what I could do to solve this problem once and for all.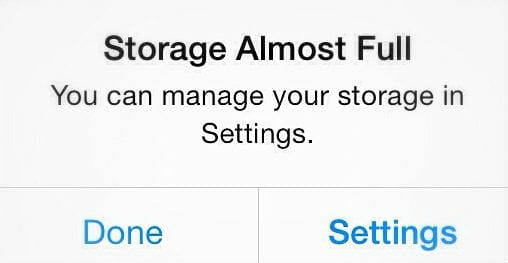 I'm happy to say that the answers I found were extremely simple and quick to implement — so I thought I'd share them here on the blog.
If you're getting the "Storage Almost Full" message on your phones or tablets, here are 3 things you can do right now to free up a lot more space.
1. Move photos, videos, documents, and ebooks to cloud storage.
If you don't use any sort of cloud storage, you are totally missing out on one of the best ways to free up space from your phones, tablets, and computers.
Cloud storage is a super cool way to store photos, videos, documents, ebooks, and more, in a central place that you can then access from any device that's connected to WiFi. That means you can upload pictures from your phone and access them later via your computer — or upload an eBook from your computer and read it later from your tablet.
In my experience, most cloud storage is free (or at least offers a free option).
We upload most of our photos to Flickr, we upload videos to YouTube or Vimeo, we upload ALL our documents to Dropbox, and we store ebooks on the cloud and read them via the Kindle App (we don't pay a penny for any of this either!)
Not only will using cloud storage free up tons of storage space from your devices, it will also protect you from losing your pictures, videos, and documents in the event that your device is lost, stolen, or damaged in some way, because all your information is stored on the internet instead of on a specific device.
2. Delete all Apps that you no longer need or use.
If you're like me, you upload all sorts of Apps because they are free and you think you "might" use them some day — or maybe I'm the only one who does that! 🙂
I took about 5 minutes and quickly went through all my Apps — and wouldn't you know, there were a bunch I was willing to completely delete from my phone. Many of the Apps had never even been used and were simply taking up valuable storage space on my phone.
If you don't know how to remove Apps from your device, here's a tutorial for Apple devices, and here's a tutorial for Android devices.
3. Uninstall (then reinstall) Apps you DO use.
This might sound like a lot of monkey-business, but I was amazed how much storage space I freed up by taking a few minutes to uninstall, and then reinstall, a bunch of Apps on my phone.
If you're not sure how much storage your Apps are using, this is how you can figure it out for Apple products (you need to scroll down a bit) and this is how you can figure it out for Android devices.
Once you figure out the Apps that are sucking the most storage space, then use the instructions in #2 above to uninstall those Apps (just for a minute though). Once they are uninstalled, you can then immediately install them again.
For me, Facebook, Chrome, and Messenger were taking up LOADS of storage space. I couldn't totally remove them from my phone because I use those Apps all the time, but simply deleting them and then reinstalling them again freed up over 1 GB of space!
I realize that as someone who has grown up with computers and cell phones for most of my life, I'm potentially more proficient when it comes to technology than some of you — but I promise, you don't need to know much about technology to do any of the 3 ideas listed above.
I freed up massive amounts of storage space on my phone in less than an hour — and considering the cost of buying more storage for my phone, that was probably an hour well spent!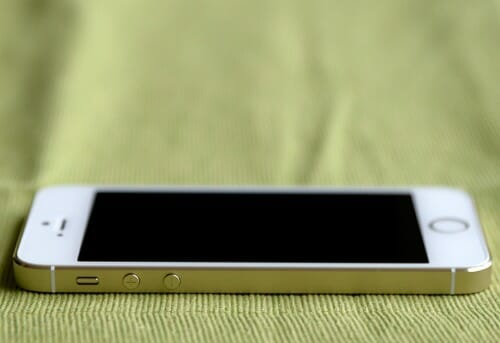 Cleaning up virtual clutter is never quite as rewarding as clearing the visible clutter from your home, but it's one of those things we just need to tackle every now and then.
Hopefully, I won't be getting any more "low storage" messages from my phone anymore!
Do you have any other simple tips to clean up mobile devices?