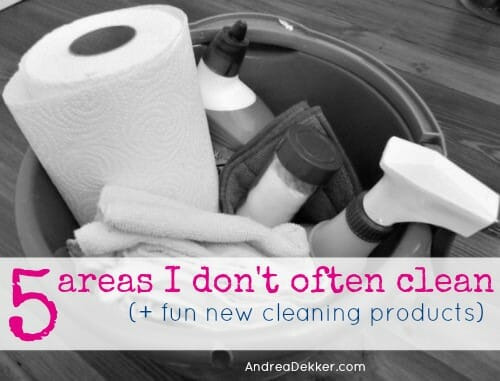 I've never been big into "spring cleaning" as I prefer to do the bulk of my deep cleaning during the winter months — and I also try to keep up with basic cleaning and purging all year long.
However, I will admit that the onset of the Spring season does give me a renewed energy to spruce up my home, declutter our closets, and give a bit more attention to certain areas I may have neglected to clean regularly throughout the winter months.
Below are 5 specific areas I personally am not the most diligent at cleaning — but I tackled them all last week (so I should be good for another year… right!)
1. Tops of door and window frames
I would say that I'm very average height (5'7″) but that's plenty short enough to easily overlook the dust on the tops of all our door and window frames… and I most definitely overlook this dust for as long as I possibly can.
However, I got out my microfiber cloth last week and wiped them all down. It didn't take long, but I'm glad I don't take the time to do it every week.
I haven't washed our windows yet… I'll probably wait until the weather is a bit warmer first.
2. Ceiling fan blades and light fixtures
We only have one ceiling fan left in our house (in Nora and Simon's bedroom) and I know the blades get terribly dusty over the winter. So before we start using it again this spring and summer, I wanted to wipe it down with a damp cloth and remove ALL the dust.
I also wiped down several of our other light fixtures and was surprised how dusty and dirty they were. Yikes!
3. Chair legs
Oh my word, I'm always shocked by how disgustingly gross our chair legs get — particularly our dining room chair legs (and high chair legs). It's like my kids literally smeared food on the chair legs, let the food get dry and crusty, and then leave it there for months and months.
I don't even know how it got as bad as it did, but I'm glad I took the time to clean it for once. I guess if I never noticed it after all this time, others probably didn't notice it either (at least that's what I'm telling myself).
4. Backs of appliances
When was the last time you pulled out your stove or refrigerator to clean behind them? Honestly, it's been a REALLY REALLY long time since we cleaned behind ours — so long, in fact, that I was a little nervous of what we might find.
I just pulled the appliances out a few inches and use the hose attachment on our vacuum to suck out any dust and dirt back there. I'm sure I could have done a much better job by fully pulling them all the way out and wiping things down with a cloth, but vacuuming was good enough for me this time.
5. Kitchen hardware.
Wow, our kitchen cabinet knobs and drawer pulls were so much nastier than I realized — especially the trash cabinet, the dishwasher pull, and the cabinets above the stove.
As I was wiping the hardware down, I also did a quick once-over of the cabinet door and drawer fronts. I'm thankful fingerprints don't show up on white cabinets otherwise I wouldn't have been able to wait so long before washing them!
I'm sure there are more places I need to clean… but I'll get to them eventually. For now, I'm happy to have hit a few of these often-missed areas in my home!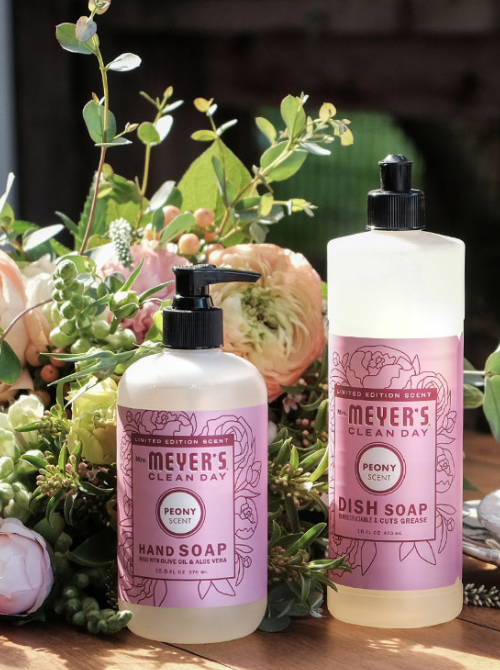 Some fun (FREEBIE) cleaning products!
For those of you who will be doing a little extra cleaning over the next few weeks, I want to tell you about a fabulous FREE set of cleaning products you can score from Grove.co from now through March 19…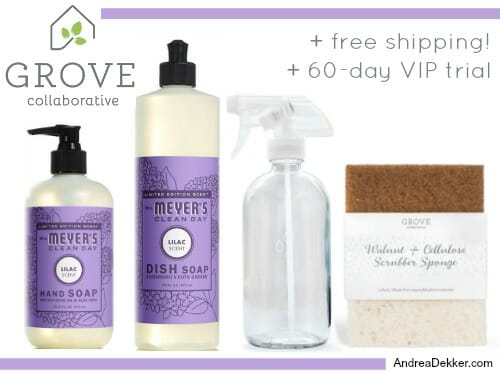 New Customer Freebies (with your first $20 purchase):
Mrs. Meyer's Spring Seasonal Hand Soap (peony or lilac)
Mrs. Meyer's Spring Seasonal Dish Soap (peony or lilac)
Grove Collaborative Glass Spray Bottle
Grove Collaborative Walnut Scrubber Sponges
Free shipping & 60-day VIP trial
Click here to set up an account and claim your free gifts.
All existing Grove Customers will receive:
The new Peony and Lilac scents are AMAZING (some of my favorite flower scents) and so "springy". They will give your home just a little extra touch of "spring" this year!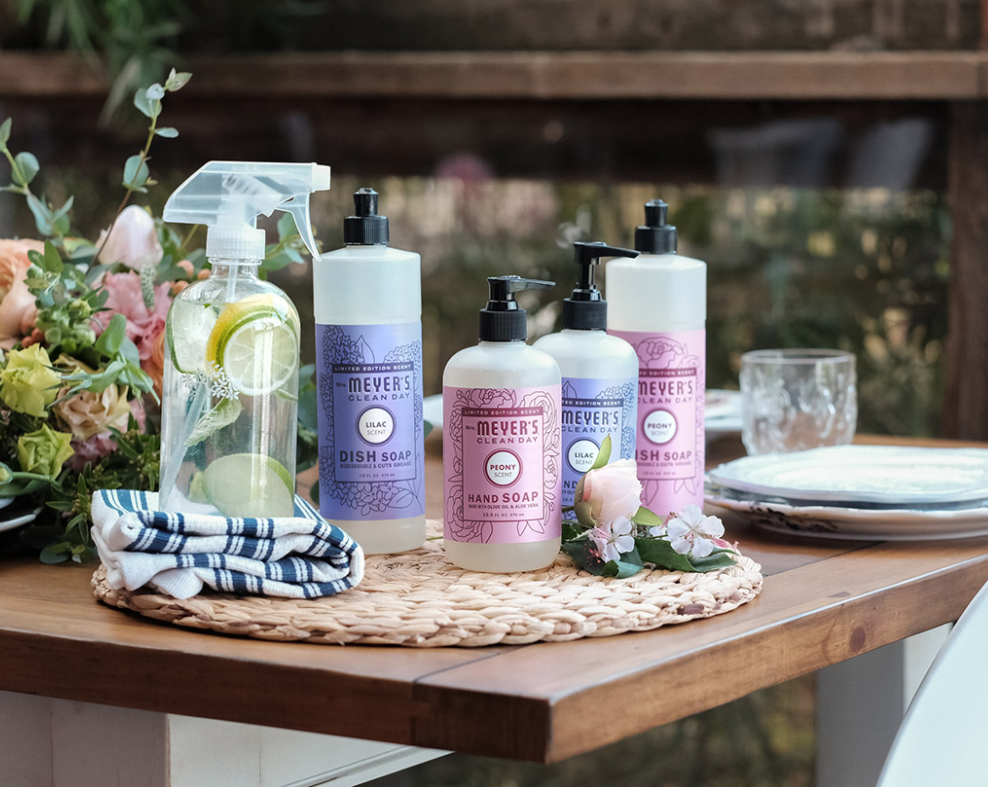 I've been using Grove for just about 3 years now — ever since they first launched as ePantry back in 2014.
I've saved myself so much time, energy, and stress by having regular shipments of our "staples" (diapers, wipes, hand soap, dish soap, toothpaste, etc.) delivered to our doorstep on a monthly basis — all with free shipping and freebie gifts throughout the year, thanks to my VIP membership!
Also, their Grove cotton kitchen towels are one of my most favorite things! They brighten up our kitchen and are SO thick and absorbent.
I'm thrilled to be able to offer such a great group of freebie products right as Spring is approaching! If you've never tried Grove, now is definitely a great time to get started.
What are a few areas of your home that could use a little extra TLC?
.
The freebie offer ends at 9:00 pm EST, 3/19/2017. This post is sponsored by Grove.co — all opinions are 100% my own. Please see my full disclosure policy and contact me with any questions you have. Good luck!