It's no secret that I absolutly LOVE LOVE LOVE pumpkin. I'll try pretty much any food made with pumpkin, and there's a fairly good chance that I'll like it.
However, since our kitchen isn't ready for cooking or baking just yet, I figured I'd round up a bunch of delicious pumpkin recipes from around the web… all in one nice, organized spot for you 🙂
If you love pumpkin… or even if you just "like" pumpkin this time of year, I've linked to 58 delicious recipes below!
Happy Fall!!
Pumpkin Carrot Cake Muffins via Money Saving Mom
Breads/Muffins
Pumpkin Spice Latte via A Farmgirl's Dabbles
Drinks
Pumpkin Pie Delight Dessert via Simple Organized Living
Desserts
Cream Cheese Pumpkin Pie via Simple Organized Living
Desserts (Pie)
Harvest Pumpkin Soup via Sweet Pea's Kitchen
Main Dishes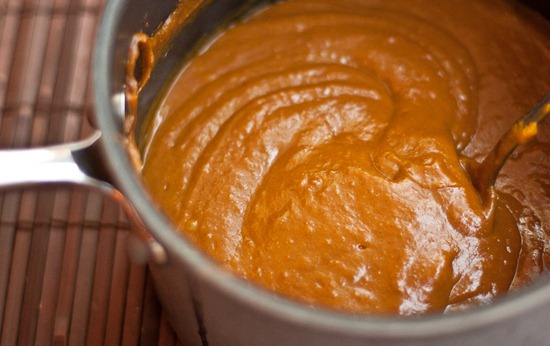 pumpkin butter via Oh She Glows
Misc.
I haven't personally tried every one of these recipes — but they all looked good based on the pictures and the ingredients!
So, for those of you with functional kitchens… go and bake pumpkin goodness! In another week or so, I'll be right there with you!
What are your favorite pumpkin recipes?