By now, it's no secret that I am obsessed with old farmhouses!
I can't help it, I just love the character and charm that come with old homes, especially old farm homes. I suppose complications and craziness often accompany the character and charm…but I just love thinking about what the homes looked like "back then."
So we got the keys to our farmhouse on Friday, and by Saturday I was already cleaning — we started in the kitchen.
And can you imagine my surprise when I pulled out the refrigerator and saw THIS?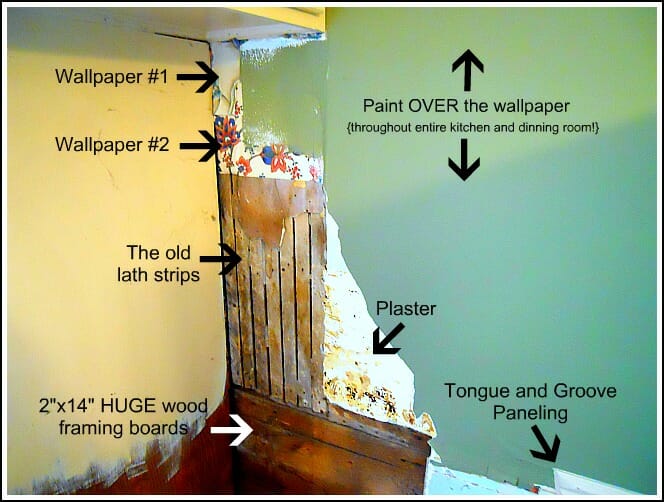 Oh, if walls could talk!
This wall used to be the exterior wall of the home — I guess this is what our house looked like "back then!"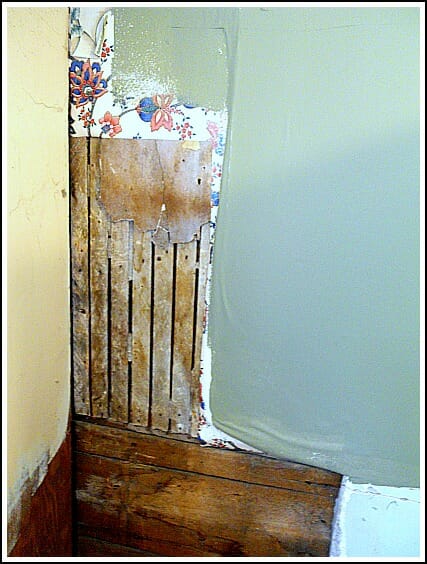 Don't you wish YOU could have an old farmhouse now!!!
OK, I'm off to do more cleaning, but I'll be posting lots more pictures of our "new" old farmhouse over the next few days…AND I'll be launching our brand new farmhouse blog by the end of the year!
Exciting stuff, huh??
So, if these walls COULD talk, what do you think they would say?