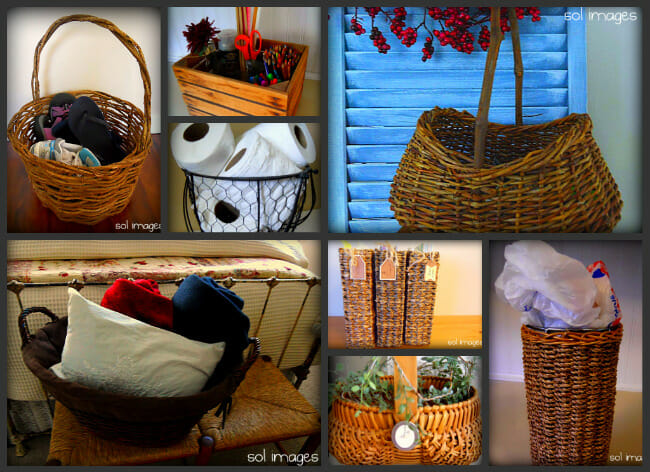 I often receive questions about the organizing tools I use in my home.
While I don't shop at one specific store, I do have one "go-to" tool that I love using whenever possible — baskets!
Baskets are a great organizing tool because they come in so many shapes, sizes, colors (and prices)! I guarantee you can find one — or five — to fit your needs.
Here are 10 ways I use baskets around my house. Most of them are from Goodwill or garage sales.
Craft Supplies — Keep sewing and craft supplies organized and in one place

Reading Materials — Newspapers, magazines, and books stay neat and organized

Extra Bedding — Make extra linens and pillows easily available for guests
Office supplies — Keep your stamps, envelopes, address labels, and other office supplies in one location
Family items — Give your kids a place to store their personal belongings with labeled baskets

Decorations — Baskets don't always have to be useful, sometimes they just look nice!
How do you use baskets in your home? What other organizing tools do you love?