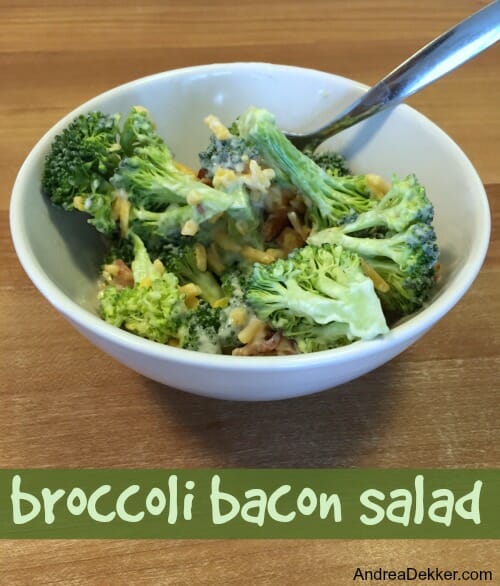 Nora and Simon gobble up their veggies IF I mix them into a casserole, soup, or stew. However, corn and broccoli are really the only vegetables they will eat without being mixed into something else.
And since corn is more starchy than most vegetables, I usually try to make broccoli SEVERAL times a week. Thankfully, Dave and I really like it too!
(Nora right around her 2nd birthday)
I was bummed to see that our local Meijer store recently increased broccoli prices and are now charging by the pound instead of per bunch (resulting in a higher price overall). However, about 2 weeks after the price increase at Meijer, we got a Costco membership — and wouldn't you know, Costco sells huge 3-pound bags of already cut and washed broccoli for $4.49.
This is about $0.50 per pound cheaper than what my Meijer sells it for, PLUS I'm not paying for the weight of the stalk, I don't need to cut it up, and I don't need to wash it.
Win, win, win, win!
Anyway, we've been buying and eating A LOT of broccoli lately… and with spring just around the corner, I thought it might be fitting to share a super simple broccoli salad recipe that I've been making for years.
It's one of my favorite ways to eat raw veggies!
Sometimes I eat it all on its own for lunch — maybe with some cauliflower mixed in and a hard boiled egg or something else small on the side. Other times, I'll serve it as a side dish to any number of meals (it goes especially well with grilled meats).
Either way, it's always a hit in our house — and now that my broccoli is already washed and cut up, I can make this salad in less than 5 minutes!
Recipe for Simple Broccoli Bacon Salad
serves 6
INGREDIENTS:
1/2 c. mayonnaise
1/4 c. sugar
2 T. vinegar (I've used white, apple cider, and red wine vinegar — all work just fine)
3 c. broccoli florets (or broccoli and cauliflower)
1/2 c. shredded cheddar cheese
1/2 c. bacon pieces (about 5 strips cooked and crumbled)
1 small red onion; diced (optional — and I usually don't add it)
DIRECTIONS:
In a medium bowl, mix mayo, sugar, and vinegar.
Add it the rest of the ingredients and stir to combine.
Serve immediately or cover and store in the refrigerator for later.
See, I told you it was simple!
This is one of my go-to recipes for potlucks or other parties as it's so quick and easy to make ahead (I usually make a triple batch for parties and rarely come home with any leftovers). It always seems to be the perfect combination of crunchy, sweet, salty, and savory.
Also, as with almost all my recipes, feel free to tweak the ingredients and measurements to fit your taste buds. Add more or less cheese and bacon, more or less mayo and sugar, try a different type of cheese, use turkey bacon, add raw cauliflower, raw carrots, raw peppers, raisins, craisins, cashews, etc.
I feel like it would be very difficult to mess this one up!
What are your favorite ways to eat raw veggies?
Visit my virtual recipe box for more simple, delicious, family friendly recipes!