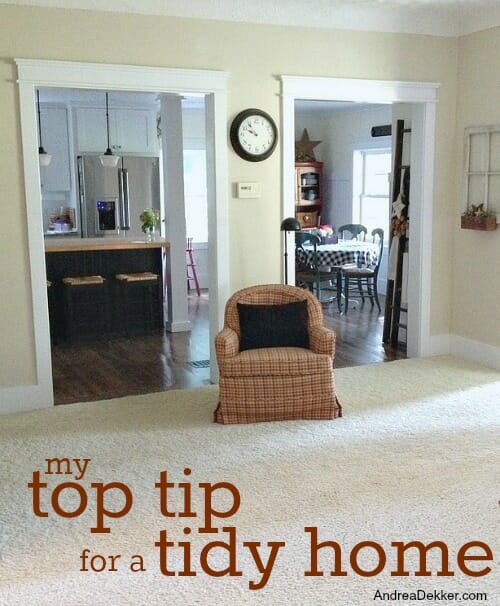 By now, most of you know that I am almost always in favor of an"all things in moderation" approach versus an "all or nothing" approach. I realize this is because I am a "moderator" and not an "abstainer". I also have very little perfectionistic tendencies, which makes it super easy for me to strive for "good enough" and not worry about "perfect".
Not surprisingly, that means most of the tips, tricks, ideas, and inspiration I share here on my blog stems from my moderator personality and good enough mentality.
I'm guessing this might be frustrating for those of you who are abstainers and anyone who has perfectionistic tendencies; however, I know that if I didn't abide by "all things in moderation" or if I wasn't satisfied with "good enough" I would NEVER be able to accomplish everything I do in a day, week, month, or year… so that's why I keep sharing my tips with you!
Anyway, today's tip is another one of those "good enough" tips that could be more difficult for anyone with perfectionistic tendencies to embrace; but it's also one of MY top tips to keep my home neat, clean, organized, picked-up and tidy almost all the time.
My tip…
Leave every space better than it was when you arrived.
If you think about it, how many times do we walk in and out of various rooms and spaces in our home? How many times do we look through our filing cabinet, diaper bag, purse, wallet, pantry, closet, junk drawer, garage, etc? How many times do we see something that could be cleaned, picked up, better organized, thrown away, etc?
If you're like me, you would answer "a lot" to every single question above.
I realize this is not possible to do in every single situation, or at every moment of the day… but for the most part, I am living proof that it is almost always possible (and reasonable) to take 5 seconds or less to do one thing that will better a space before you leave.
For example…
hang up the towel on the floor in the bathroom
straighten the pillows or fold a blanket on the couch
put the stray sock in the hamper
wipe down the counter around the kitchen sink
shake out the car mat on your driver's side door
throw a handful of trash away
tuck the clothes back in the drawer and close the drawers all the way
open a new box of tissues and throw the empty one away
wipe down one shelf in the refrigerator
stack the boots and shoes by the back door
shove the chairs all back around the table
put the books back on the shelf
pull a weed when you're walking to get the mail
refill the diaper drawer
wipe up a dust bunny in the corner of the room
I'm certain I could list hundreds and hundreds of examples (but I won't bore you today!)
The point is even though your space will not magically be spotlessly clean, perfectly organized, or completely de-cluttered, it will be BETTER than it was before.
More importantly, if you start doing these quick little gestures on a regular basis, they will eventually become a HABIT — and once you develop that habit, tidying up will become second nature for you (and that's when it stops feeling like "work").
I know, I know, this might sound too idealistic — and like I mentioned earlier, it is definitely in-line with my "moderator" and "good enough" personality — but it IS definitely simple and easy and doable for almost everyone.
We are all capable of taking 3-5 seconds to do one thing to leave a space better than when we arrived (I sometimes even catch myself wiping down bathroom counters in public restrooms because it's just how I do things!)
Also, in case you missed it, I said "take 3-5 seconds to do ONE thing".
I did NOT say, "do one thing, and then get side-tracked and do 15 more things, and then realize you're running late and that you never actually did what you came into the room to do."
Nope.
Just ONE thing and then you're done… at least until the next time you come into that space.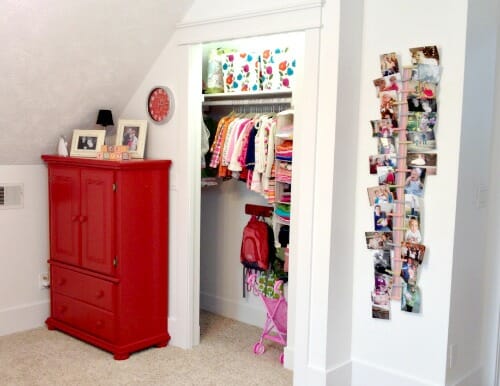 What do you think… will you give it a try?
Today, whenever you leave a space, take 5 seconds to look around and do one quick thing to improve that space. It certainly can't hurt anything!