What do you get when you mix chocolate brownies, fruit, and marshmallow?
Delicious brownie kabobs — of course!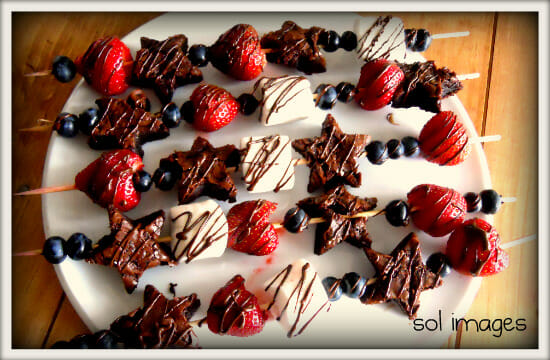 These brownie kabobs are so fun and easy to make and are always crowd pleasers.
As you can see, I went with a patriotic theme; however, feel free to use what you have on hand.
Ingredients:
Brownies — Pick your favorite recipe
Fruit — Choose 2 or 3 of your favorite fruits (preferably ones that will taste good with brownies)
Other — Decide what other ingredients you want to add (if any)
2 T. chocolate chips

Directions:
Make your brownies and let them cool
Wash and stem your fruit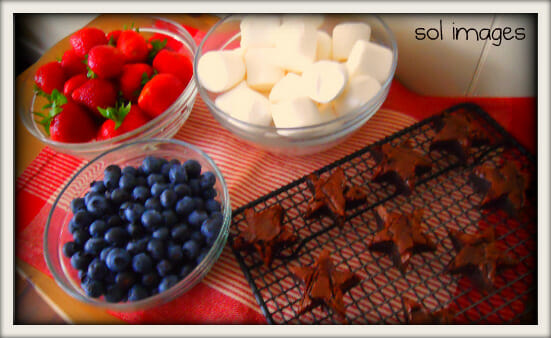 Cut brownies into bite-sized pieces (I used 1-inch star cookie cutters)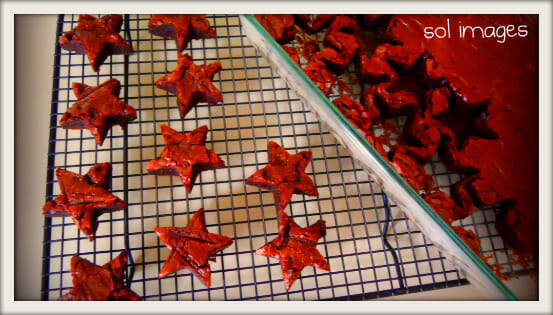 Assemble your kabobs, alternating fruits, brownie, and other ingredients.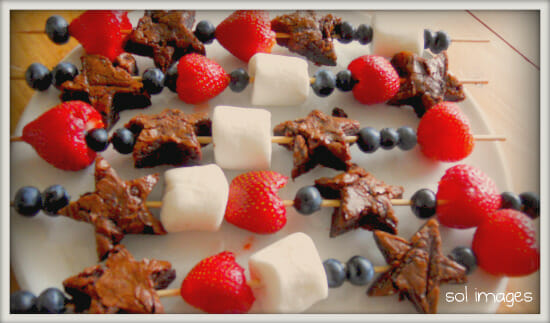 Melt chocolate chips in a plastic bag (microwave on 50% power in 10 second intervals)
Cut the tip of the baggie off and drizzle the chocolate over your assembled kabobs.
Enjoy eating them or bringing them to your next party!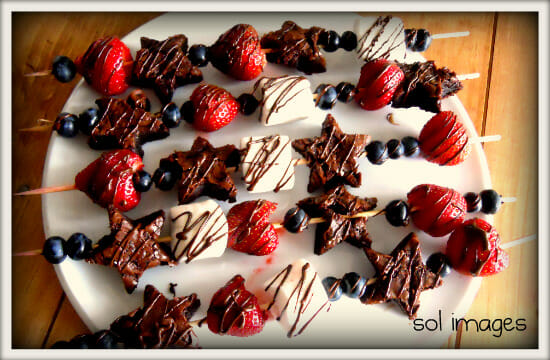 What are your favorite kabob ingredients?
Visit my virtual recipe box for more simple, delicious, family friendly, recipes!