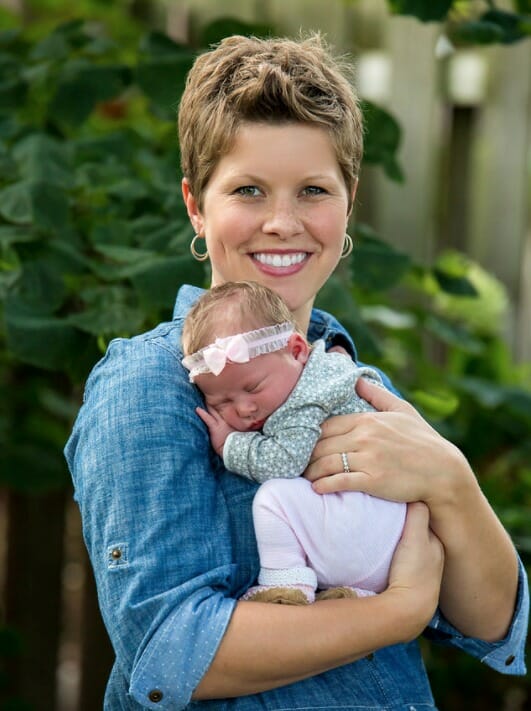 One of my favorite things about having a newborn is getting newborn pictures taken!
I don't often pay for professional photos of my kids, but I've always paid for professional newborn photos because I just love looking back on how tiny they were — plus, it's impossible to get really nice pictures of a squirmy, fussy baby with an iphone (at least in my opinion!)
We had Clara's newborn photos taken 1 week after she was born… and even though we only had a 40-minute window to take ALL the pictures (and Clara was not a happy camper most of the time) I'm still thrilled with how they all turned out.
One of my high school classmates is now a professional photographer (Zander and Breck Photography) and has taken all our family, children, and newborn photos since before Simon was born. She knows I'm not into cutesy props or fancy poses and that I just want her to come in, take a handful of pictures, and get out as fast as possible — and that's what she does. It's fabulous!
So, since I promised I'd share the photos on the blog… here they are!
We couldn't leave the big kids out, so they each got a few portrait shots as well — and yes, each one of their individual personalities shines through their photos. I love it!!
Sweet Clara Jo, you are SO loved!