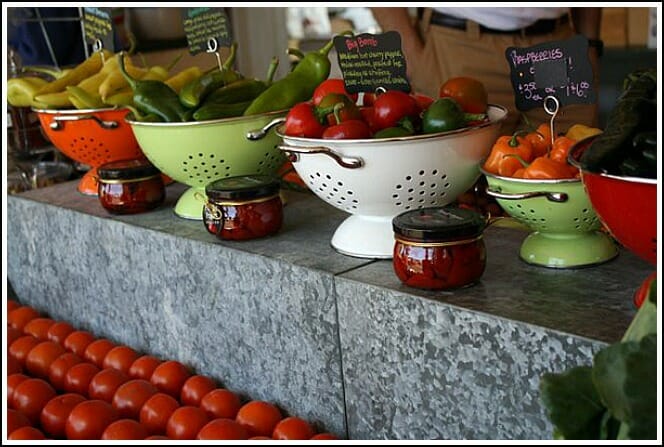 I'm ALWAYS looking to get a good deal…especially at the grocery store!
I create a weekly meal plan around what's on sale. I make my grocery list, clip coupons, and try to find the best deals possible while still maintaining a healthy diet — I have my system down to a science!
I keep our freezer full and our pantry stocked so we always have enough food in the house to last us several weeks. Then each week, I simply restock based on the sales and coupons.
However I always run into issues when it comes to fresh fruits and veggies.
Even though I preserve much of our own produce, it's still nice to have fresh fruit and vegetables all year long. But they are SO expensive when out of season.
Lately, I've been shopping the discount produce rack at our local grocery store and am always happy with the bargain prices I find, but often I have to throw out some of the produce if it's over ripe. And I also wonder about how much nutritional value I sacrifice for these bargain prices?
Is discount produce worth it?
?
Or should I just "suck it up" and pay full price for higher quality produce?
How do YOU find the best deals on produce?
All ideas, suggestions, and opinions are welcome!
---